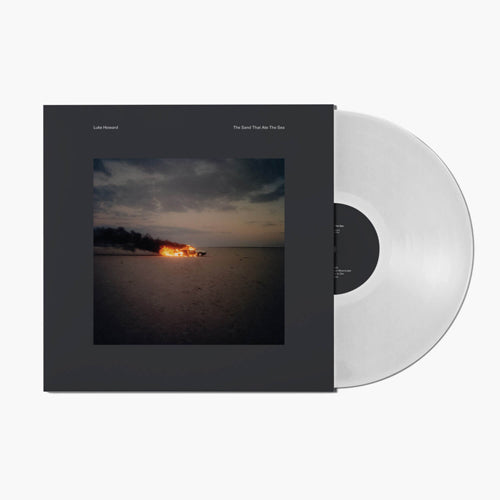 LUKE HOWARD 'The Sand That Ate The Sea' LP
** Clear colour vinyl | Comes with MP3 download | Limited Ed /500
The Sand That Ate The Sea is inspired by the notion of creating music for visuals directed by fellow Australian and up and coming film director Matthew Thorne. The music and visuals together present a non-idealised snapshot of the heat of the Australian outback and its communities pending an incoming storm. The resulting LP is clearly nourished by this exchange between the two artists, as they took inspiration from each other's work, but is also very much a bold new addition to Howard's increasingly impressive canon. As proof of how inspiring the collaborative experience proved, Howard found himself visiting musical areas he was yet to exploit in his own work with this project.
With its contemporary stance on the mythic and spiritual connotations that come with the desert, the composer found himself writing for choir for the first time, recruiting Erased Tapes-signed vocal group Shards (who featured on Nils Frahm's All Melody) and Australian-Israeli singer Lior, to create a fresh reflection of the desert's minimal yet encompassing environment.
Underpinning the vocal work, strings and piano for the album were recorded live in a performance space in Melbourne with a young string quintet who were invited to play Howard's compositions along to the visuals rather than recording to strict time cues ("I wanted to record everything properly in a beautiful sounding room because string players respond better to a great room," notes Howard), while Australian classical guitarist Leonard Grigoryan also added some evocatively scratchy parts to conjure up a musical vision of never-ending horizons, relentless heat and gritty red dirt.