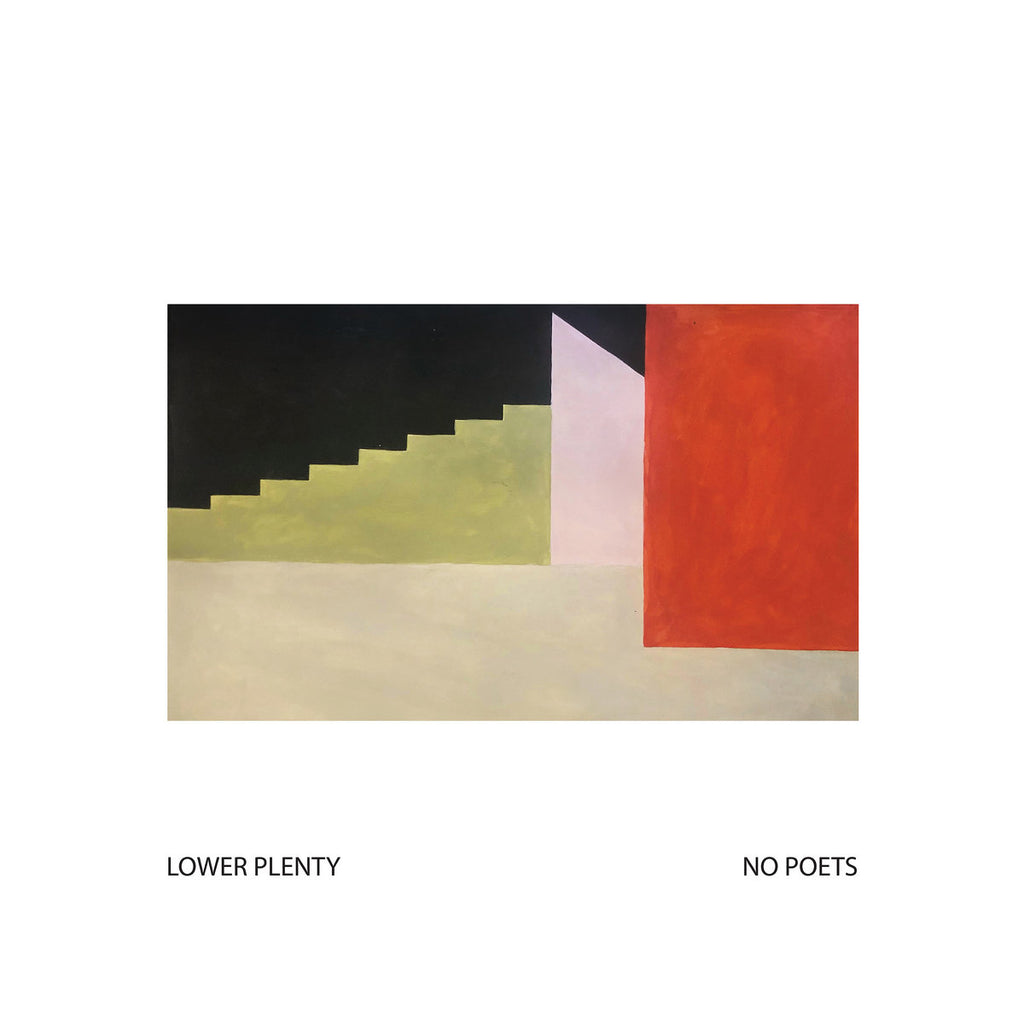 LOWER PLENTY 'No Poets' LP
This spring, Australia's much loved strummers of outsider folk return with their fifth studio album, No Poets via Bedroom Suck Records.

But Lower Plenty are poets. They give us prose on power, words on distance and stories of defeat. This is everyday prose but not the banal stuff. Lessons of triumph are delivered in a haze of self-deprecation. Time wasters are celebrated. Honest admissions from the pretenders are elevated. In this honesty, Lower Plenty are always present. That's why their music feels so close.

The familiar names of their previous albums ring like a litany of bad memories. Mean, Hard Rubbish, Life/Thrills, Sister Sister. Modern classics. Someone to tell your story. Someone to make you feel like you have a voice, like the years spent marking time won't be forgotten; someone to remember that you were here. And on this album, healing, grief, tears, dragging it out. It drags. This dystopia we're living in drags on but there's the motivation to change. Not blind hope, not stupor, but change.

The songwriting on No Poets is steeped with the space intertwining acoustic guitars allow. By relying on these thin melodies to hold together the compositions, the potential for No Poets to run off the rails is real but Lower Plenty appear at their most concrete. Central to this cohesiveness is Sarah Heyward and Daniel Twomeys' percussive dialogue which expands here. These sturdy rhythms float amongst Heyward's uneasy sonic hazes. Get ready to spend aimless afternoons listening to this record.