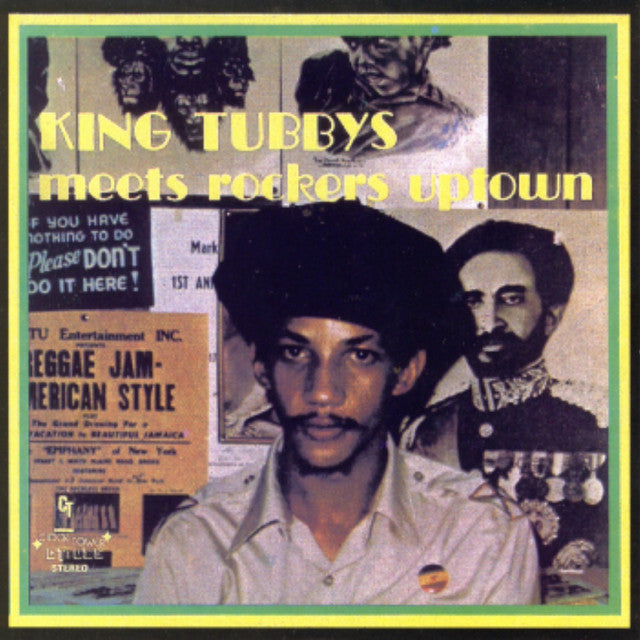 KING TUBBY 'Meets Rockers Uptown' LP
KING TUBBYS 'Meets Rockers Uptown' - Reggae/ Dub classic on Clocktower Records.

Within any musical style, there are a few select works that resonate so strongly with audiences that they come to define the genre itself, taking on a mythical quality that transforms the album into something greater than the sum of its individual parts. Meets Uptown Rockers, the 1976 collaboration between producer instrumentalist Augustos Pablo and visionary dub engineer Osbourne King Tubby Ruddock, is one of those historic releases. The album, which features Pablo playing melodica, clavinet, piano and organ, contains some of the greatest dub songs of all time, including Jacob Miller s Baby I Love You So, and the darkly seductive title track. The chemistry between Pablo s beautiful Far East signature sound and King Tubby s meticulous attention to sonic detail results in an album the Virgin Encyclopedia of Reggae says is regarded by many as one of the greatest dub albums of all time. Though previously released by different labels with various track listings, Get On Down s reissue of Meets Rockers Uptown is the definitive edition of dub s definitive album, featuring audio mastered from the original analog tapes.