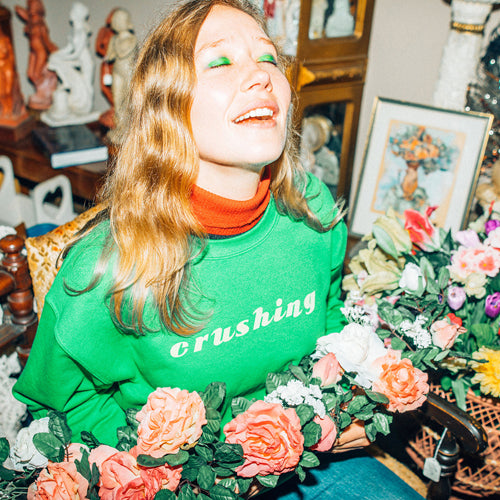 JULIA JACKLIN 'Crushing' LP
US version - on Green colour vinyl!
The second full-length album from Australian singer/songwriter Julia Jacklin, Crushing embodies every possible meaning of its title word. It's an album formed from sheer intensity of feeling, an in-the-moment narrative of heartbreak and infatuation.
Across 10 exquisite new songs, including the singles 'Body' and 'Head Alone', Jacklin's vivid storytelling shines, as she explores how our physical experience of the world shapes and sometimes distorts our inner lives. Fans of Jacklin's previous album Don't Let The Kids Win will adore this anticipated follow-up.