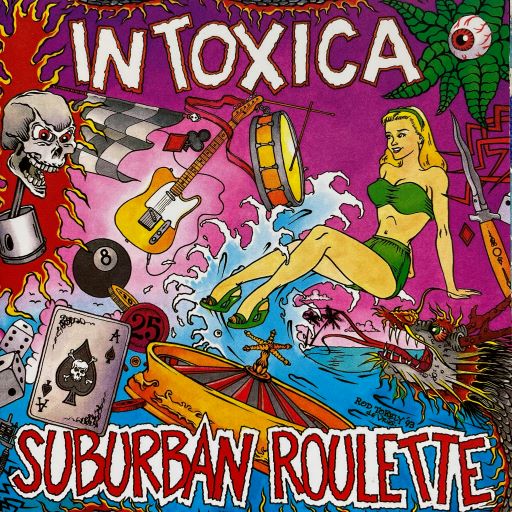 INTOXICA 'Suburban Roulette' LP
Melbourne's Intoxica released three CD albums in the 1990s and were a highlight of that city's scuzzy, Cramps-inspired rock & roll scene. Suburban Roulette was released by the Shock label on CD in 1992, and has never seen a vinyl release until now.......

The story goes... Easter, 1992. For five days Intoxica and legendary producer Tony Cohen bunkered down at Atlantis Recording, South Melbourne and emerged with Suburban Roulette. Intoxica's second album is a sinuous, pulsating rock and roll tour de force and contains what became signature tunes: 'Petrol Head', 'Bloody Mary' and of course the single 'I Wanna Wear Your Skin'. Magnetic South celebrates its 30 years with this lovely 12" edition.