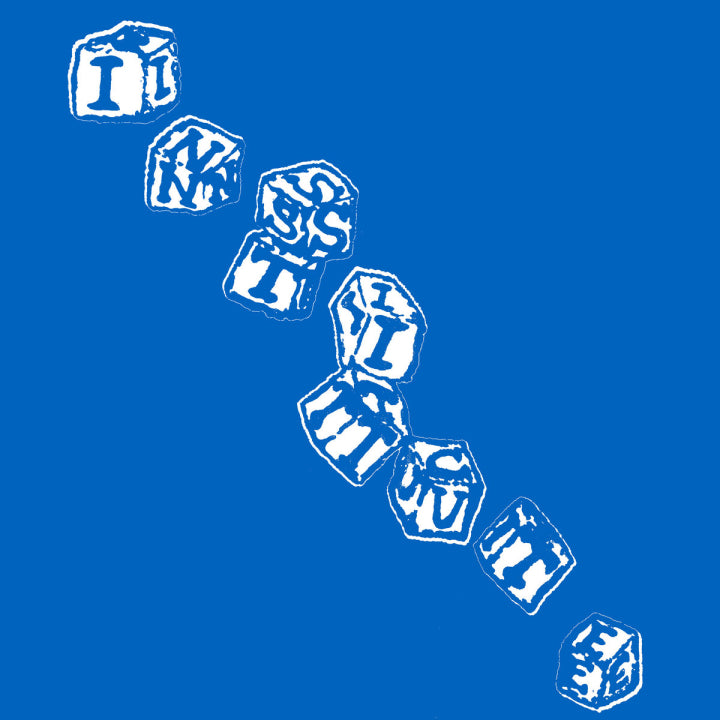 INSTITUTE 'Ragdoll Dance' LP
Highly recommended by PCR!

Ragdoll Dance is the 4th album by New York-via Texas punks Institute. Most underground punk bands don't make four albums, but it makes sense for Institute. Even on their earliest releases, Institute's sound teemed with possibility, drawing from a long history of anarcho-punk, post-punk, and hardcore, and fusing those aesthetics with great, classic-sounding songwriting.

Ragdoll Dance finds Institute back with their original lineup (including Albert from Nosferatu and Altar of Eden on drums) and returning to a DIY approach to recording, working both at home (using the same setup as singer Moses Brown's solo project, Peace de Résistance) and with Joe and Owen of D4MT Labs, whose gritty yet vital recordings have documented some of DIY punk's best contemporary bands. Institute also chose to work within the international hardcore community to release the record; Brown plays drums in Secretors alongside Joe from Roach Leg Records, whose label is known for releasing some of the noisiest, most fringe recordings in the punk sub-underground (across the pond they've gone with the iconic La Vida Es Un Mus). While Ragdoll Dance is culturally embedded in the world of DIY hardcore punk, musically it tends to move back toward the more eclectic sound of Salt and Catharsis. The album's title is a nod to Siouxsie and the Banshees, and Brown also cites arty post-punks Magazine as an influence on the record, which shows on tracks like "City" and "Where's It Go," energetic, left-of-center pop songs that challenge but also gratify. If you're looking for the savage young Institute, though, "Uncle Sam's Hate" and "Plateau of Self" crackle with raw rock and roll energy that few groups can summon, particularly groups with Institute's inimitable style, musical chops, and lyrical weight. While so many punk bands peak early, Institute has continued to refine these qualities, and Ragdoll Dance's assured tone makes it as vital as anything they've recorded so far.