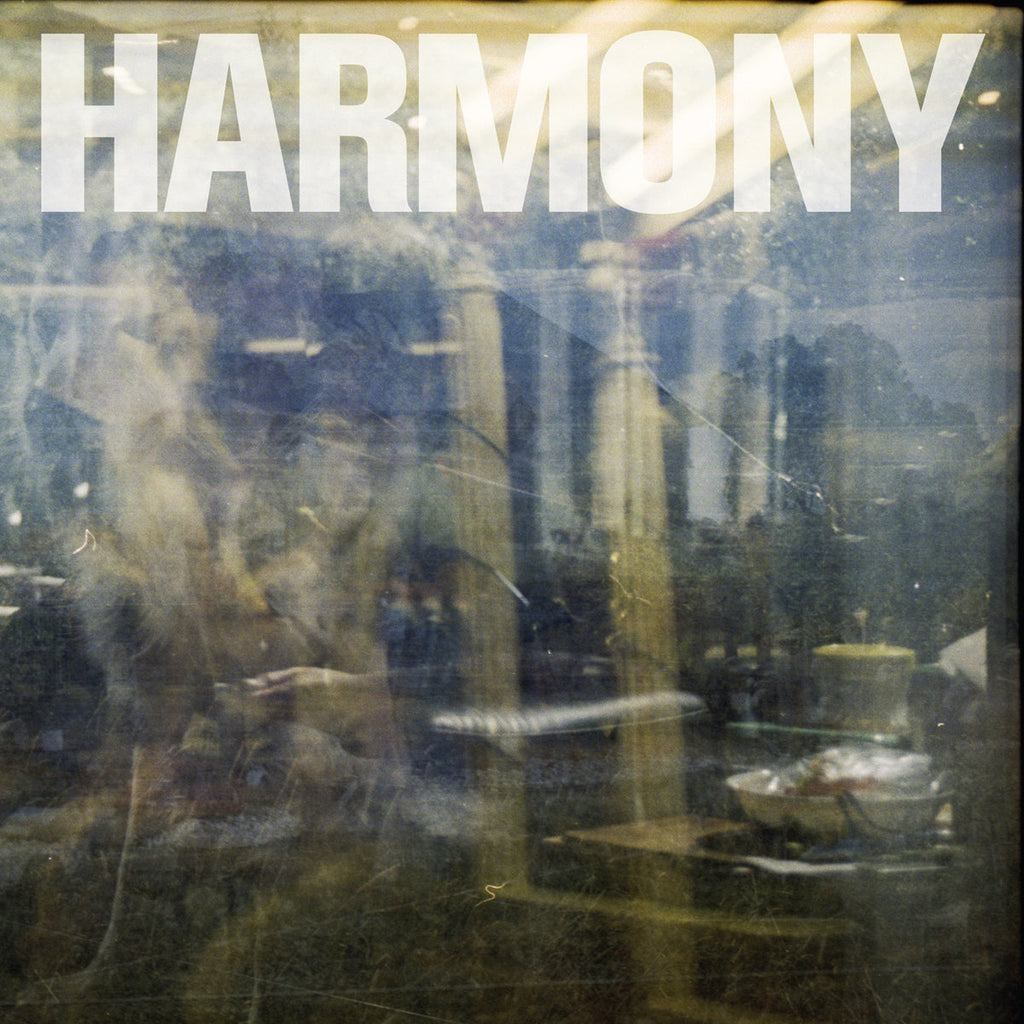 HARMONY 'Double Negative' LP
'Double Negative' is the 3rd long player from Melbourne's HARMONY. LP comes with MP3 download coupon.
Recorded at Kyneton Mechanics Hall by producer Mike Deslandes, Double Negative is a stunning departure from the no-fi rough sketches of Harmony's previous work; the natural acoustics of the hall captured in majestic hifi. Across 10 songs they lope and swagger and occasionally erupt into white noise, just as you'd come to expect from them, but it hums in stark contrast to the light brought by the chorus of harmony. Together Erica Dunn, Amanda Roff and Quinn Veldhuis, provide a new devotional dimension to these songs that elevates the band from the crucible of grief in which their alchemy previously rendered a tarnished and dull gold. It's these vocal refrains that star on Double Negative. Almost ten years in, they have settled into a cohesive wall of sound capable of true moments of majestic cacophony and beauty once described as "a floodlight into a pitch-black cavern" (The Australian).
From the moment Tom Lyngcoln and Alex Lyngcoln said "I do", Harmony became the bleak and harrowing musical output for an otherwise happy marriage. Together they have collaborated with some of the world's finest songwriters, including Tom Waits' long time guitarist Marc Ribot and Don Walker from Cold Chisel, and toured Australia tirelessly, including appearances at All Tomorrow's Parties, Boogie, Golden Plains and The National Gallery of Victoria, countless tours up and down the coast and across the nation, and a suitably dark performance at Dark Mofo this coming Saturday 16 June. Since forming in 2009 they have released three 7" singles, an AIR-nominated self-titled debut album (2011), and their sophomore album Carpetbombing (2014), which was met with critical acclaim. It landed Album of the Week in The Brag and The Music with a stellar 4.5 star review, 4 stars in The Australian, The Big Issue and Sydney Morning Herald and feature albums on PBS FM and FBi Radio. Its sister release and bonus album Deconstructions featured re-imaginings of Carpetbombing by some of Australia's best musicians, including Adalita, Batpiss, Spod, TV Colours and Mick Turner of The Dirty Three.