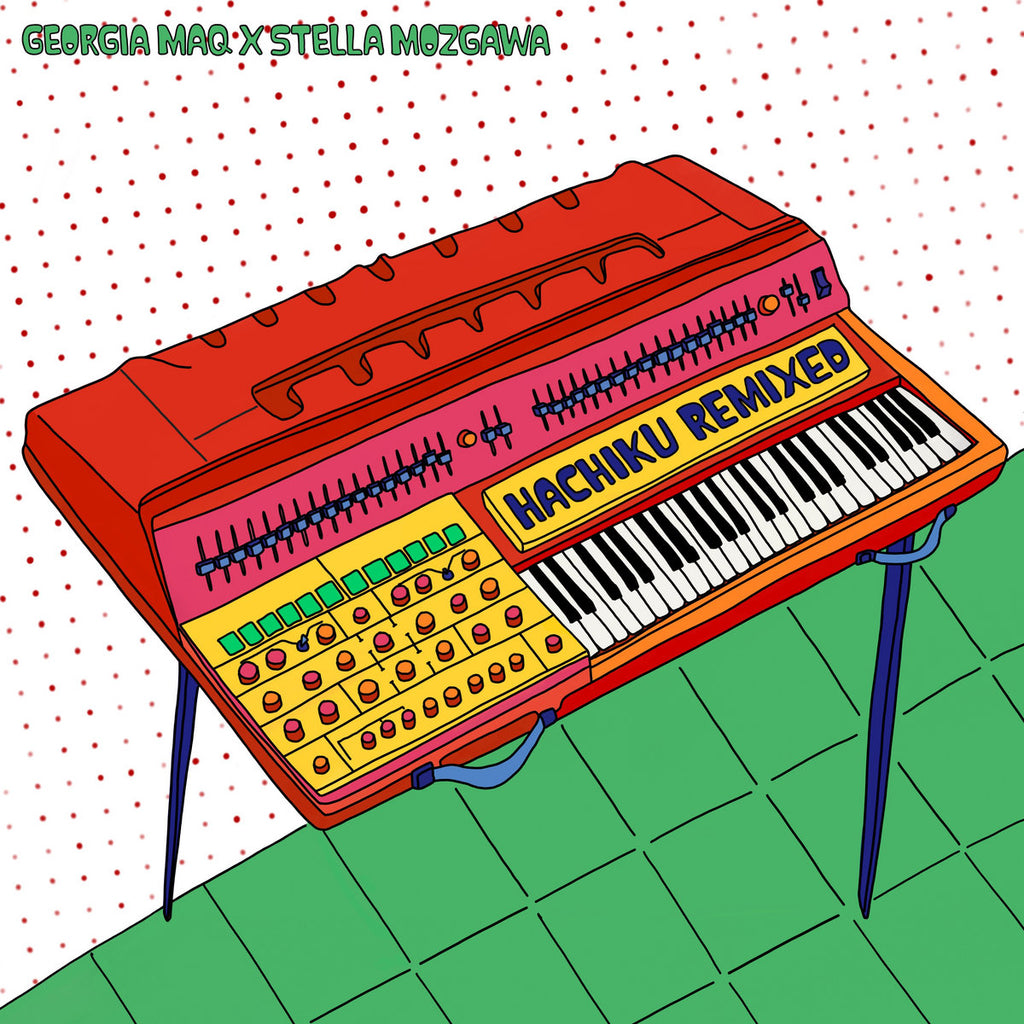 HACHIKU 'Remixed' 7"
In November 2020, Hachiku - the Melbourne-based dream-pop project led by German expat Anika Ostendorf - released their debut LP I'll Probably Be Asleep. After getting bumped back by an unprecedented global pandemic and an endless Melbournian lockdown, I'll Probably Be Asleep was turned loose, leading to much affection and praise, and a sold-out Australian tour that nimbly navigated an ever-changing landscape of mercurial restrictions.
A year on, Milk! Records / Remote Control Records issue Hachiku Remixed, a double single that finds Hachiku reinterpreted by a pair of beloved Australian musicians: Stella Mozgawa (Warpaint, Kurt Vile, Courtney Barnett) and Georgia Maq (Camp Cope).
Mozgawa takes 'Bridging Visa B' - Ostendorf's lyrical tale of submitting your romantic relationship to the scrutiny of immigration officials - to the dancefloor, stripping the sparkling original back to a flickering lost highway of Blue Monday drum machines, squelchy synths, and ersatz bird calls: "My Hachiku remix for 'Bridging Visa B' was a great deal of fun to make. It features the iconic Roland TR-808 drum machine and Oberheim OB-6 synthesizer. It's some kind of love child between Pachanga Boys and Human League. I hope it inspires some chair
wiggling"

Georgia Maq tackles 'You'll Probably Think This Song Is About You' - a wryly titled tune loaded with intimacy, disclosure, and regret - and, whilst mood-lighting it with a trip-hop backbeat and synthesised wind chimes, preserves the original's sense of spirit and devotion: "A lot of people don't know this, but Anika Ostendorf of Hachiku is a freak. It's not apparent in her music, so my aim with my remix was to give it away a bit by channelling a bit of my freakiness into the song."