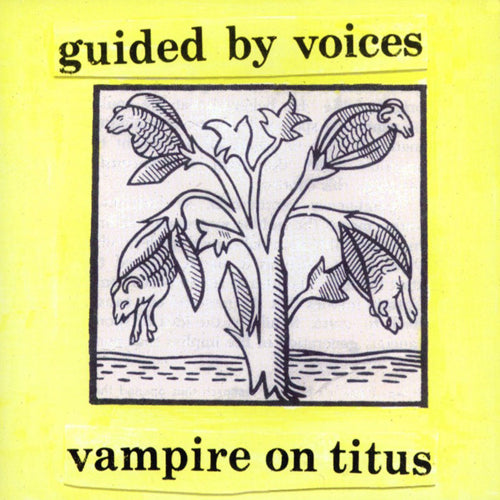 GUIDED BY VOICES 'Vampire On Titus' LP
A new vinyl pressing of the classic Guided By Voices album, Vampire on Titus. Although there were several different pressings in the 1990s, this is the first since 1998. This edition features a new master cut at Golden, is packaged in a sturdy tip-on jacket, and includes Bob's original insert, now enlarged to a more readable size.

Originally released in 1993, Vampire was not unique at that time in its 4 track recording methodology, but it was perhaps the first to garner major media attention.