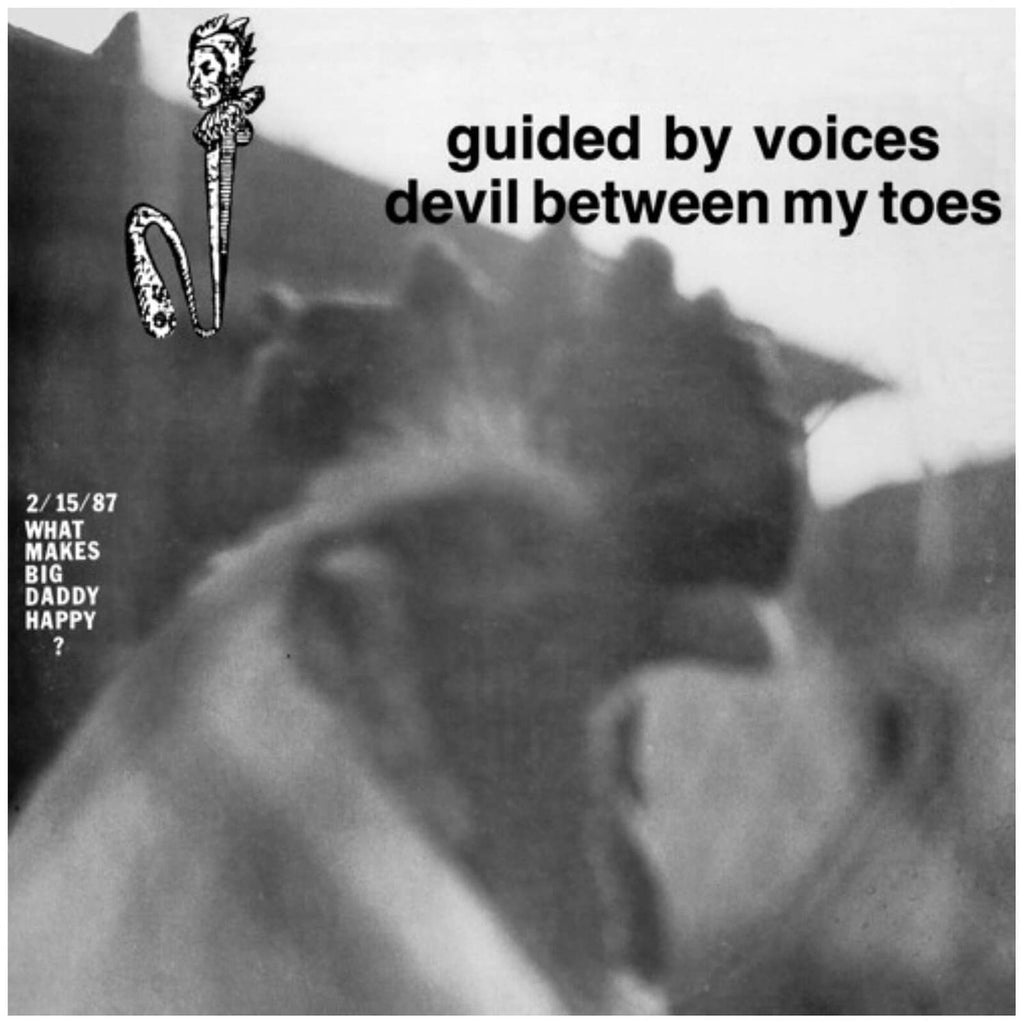 GUIDED BY VOICES 'Devil Between My Toes' LP
Devil Between My Toes was the debut album by Guided By Voices, originally self-released by the group in February 1987 in an edition of 300 copies. Disillusioned by the lukewarm reception to the band's debut EP the previous year, Robert Pollard resolved that this record would be conceived for an audience of one: "(it) is strictly for me and me only. Because no one's going to buy it, no one gives a fuck, but I'm still gonna do it. So I might as well put only what I want on it, for me. An album for me."

Even amongst the 30-odd proper GBV albums, Devil Between My Toes remains unique, and not simply because it was the first to be released. Much like its out-of-focus cover photo of the mean rooster next door (Big Daddy), the album's vibe is dark, minimalist, and mysterious. Most of the album was recorded as a trio, and it contains more instrumentals than any other GBV album, but like the best LPs in their catalog, the sequencing renders these tracks essential to the flow and mood of the LP. While there are the expected Brit Invasion hook-fests sprinkled throughout, we're also treated to career highlights like the monolithic "A Portrait Destroyed by Fire" (Tobin Sprout's first GBV appearance) and "Cyclops," a track that would be right at home on Vampire On Titus had it been recorded more crudely.