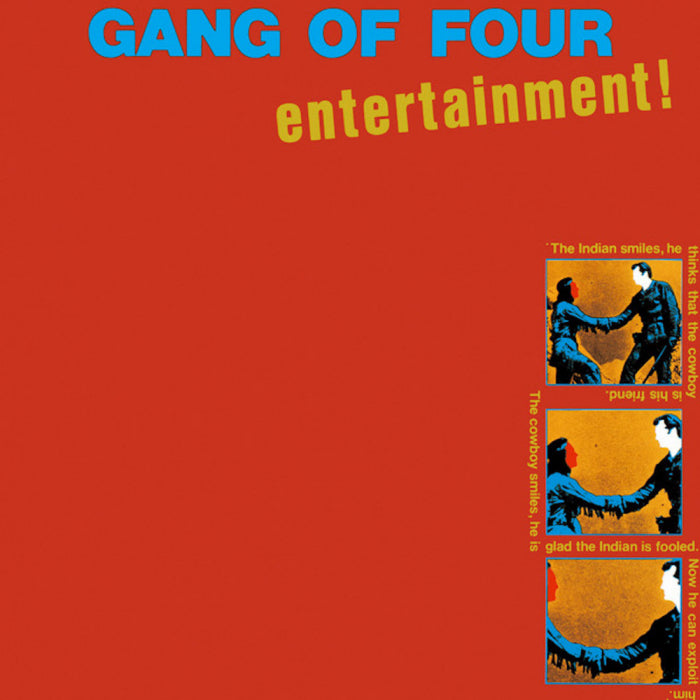 GANG OF FOUR 'Entertainment' LP
Matador Records's 2021 deluxe remastered, re-issued vinyl version of GANG OF FOUR's essential 'entertainment!' long player.
Gang of Four's debut record, Entertainment!, remains one of the most beloved and influential works of its era (or any era, really) – an unparalleled collection of songs that has left an indelible mark on generations of bands, producers, and artists.