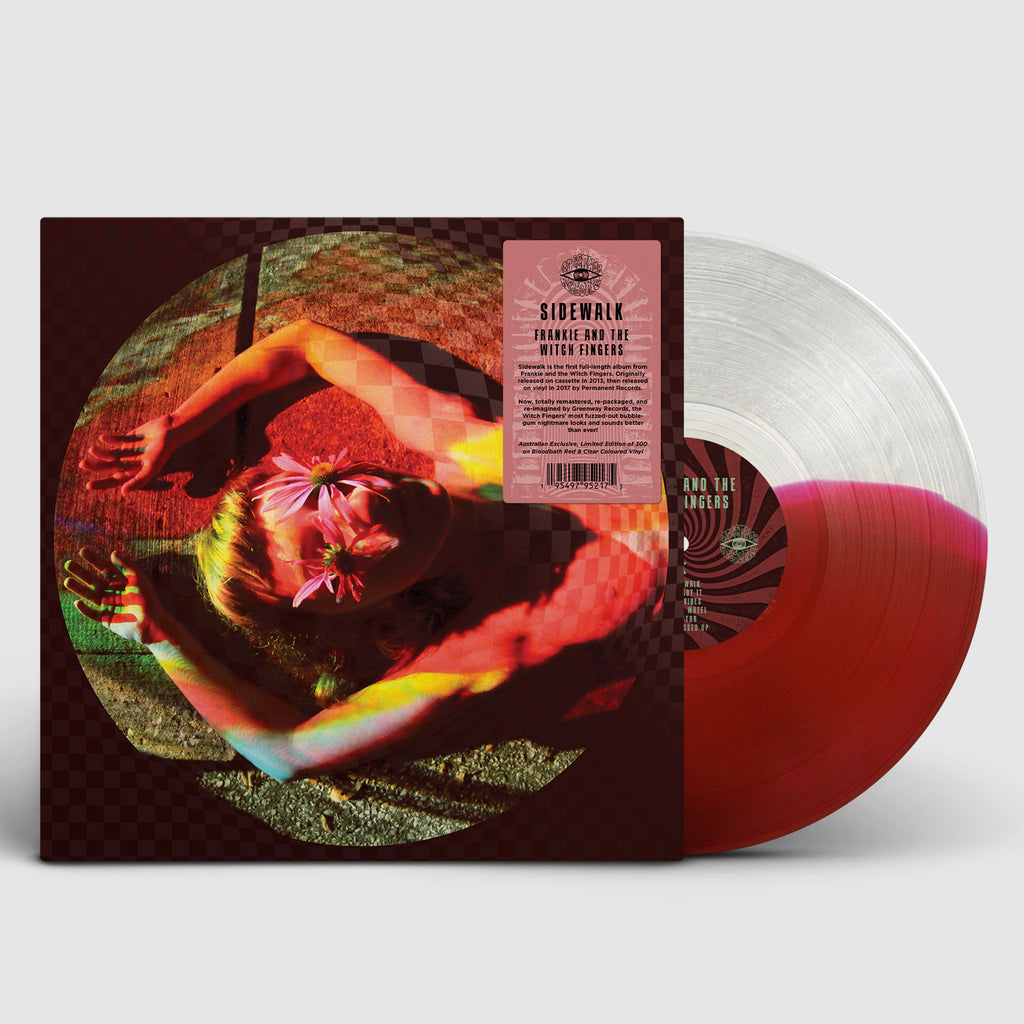 FRANKIE & THE WITCH FINGERS 'Sidewalk' LP
Australia exclusive 'Bloodbath Red' colour vinyl /300 copies!

Forged in a cosmic vortex where the psychedelic glory of Revolver, The Velvet Underground, Easter Everywhere, and The Notorious Byrd Brothers still reverberates, Frankie and the Witch Fingers create exhilarating sounds designed to induce mystical rapture.

After blowing the collective mind of Bloomington, Indiana, Dylan Sizemore (vocalist, guitarist, and songwriter), Glenn Brigman (drums, organ), Alex Bulli (bass), and Josh Menashe (lead guitar and backing vocals) migrated west to Los Angeles to fulfill the telepathic prophecies of Frankie, a sleek black cat rumoured to be the latest incarnation of Syd Barrett's own feline companion, Lucifer Sam.