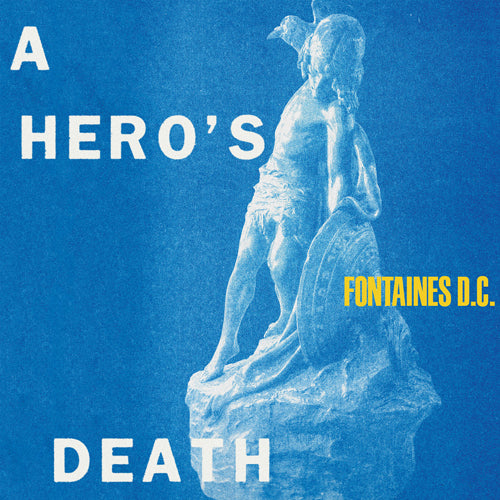 FONTAINES D.C 'A Hero's Death' LP
Barely a year after the release of their hugely acclaimed debut album Dogrel, cult indie-rock outfit FontainesD.C. have returned with an intensely confident, patient, and complex follow up album, A Hero's Death.

Arriving battered and bruised -albeit beautiful -the album is anything but a re-hash of the swaggering energy from their first record. Instead, the music is patient, confident, and complex –a heady and philosophical take on the modern world and its great uncertainty. First album review is in –5/5 Q Magazine (UK)

The first single is the title track trackreached #1 on Australian Community Radio Chart with adds & plays across FBI, triple j, 2SER, Double J + loads more. Two more huge singles from the album still to be released.

Intl coverage so far: BBC Radio 1 playlist for 'A Hero's Death', Jools Holland performance, cover of NME UK in June, MOJO 6-page spread plus coverage across Pitchfork, Rolling Stone, Line of Best Fit, DIY, Clash + loads more. First album Dogreldebuted Top 10 on the UK album charts, earning Fontaines D.C. a Mercury Prize nomination, #1 Album of the Year positions from BBC 6 Music and Rough Trade, a performance on The Tonight Show with Jimmy Fallon and numerous sold out tours in the UK and abroad.