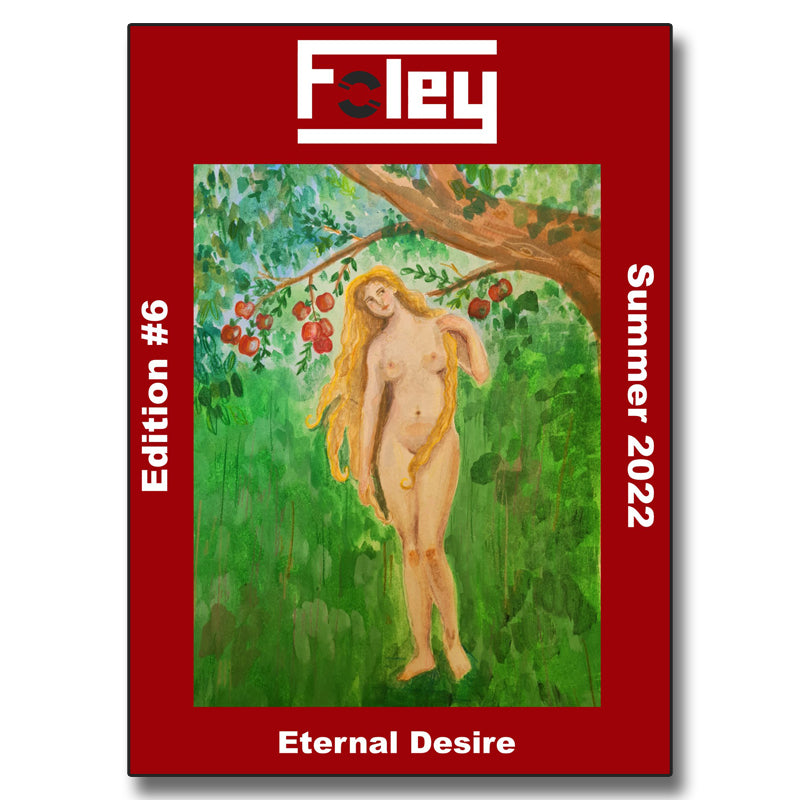 FOLEY MAGAZINE - Edition #6 (Summer 2022)
64 pages of interviews, Q&As, visual art, music recipes, lyric breakdowns & more from local Australian creatives!

Made of 100% recycled materials.
10% of all profits will be donated to SisterWorks.
Cover Art: Mina Wakefield

Featuring:
April Whitmore, Blue Vedder, drowsy, EXEK, Feminista Vinyl, FERLA, GUTZFVKK, Jaala, Jade Alice, Jay Gonsalves, Jeff Andersen Jnr., Meadow Music Festival, Mia Sabec, Mina Wakefield, MOD CON, Mythra Sage, Nadia Phillips, Nina Hughes, Noah Dillon, Norwood, Purple Dye, Romanie, Silent Income, Squinked Records, Tam Vantage, Traffik Island, Velvet Bloom, Zellen.