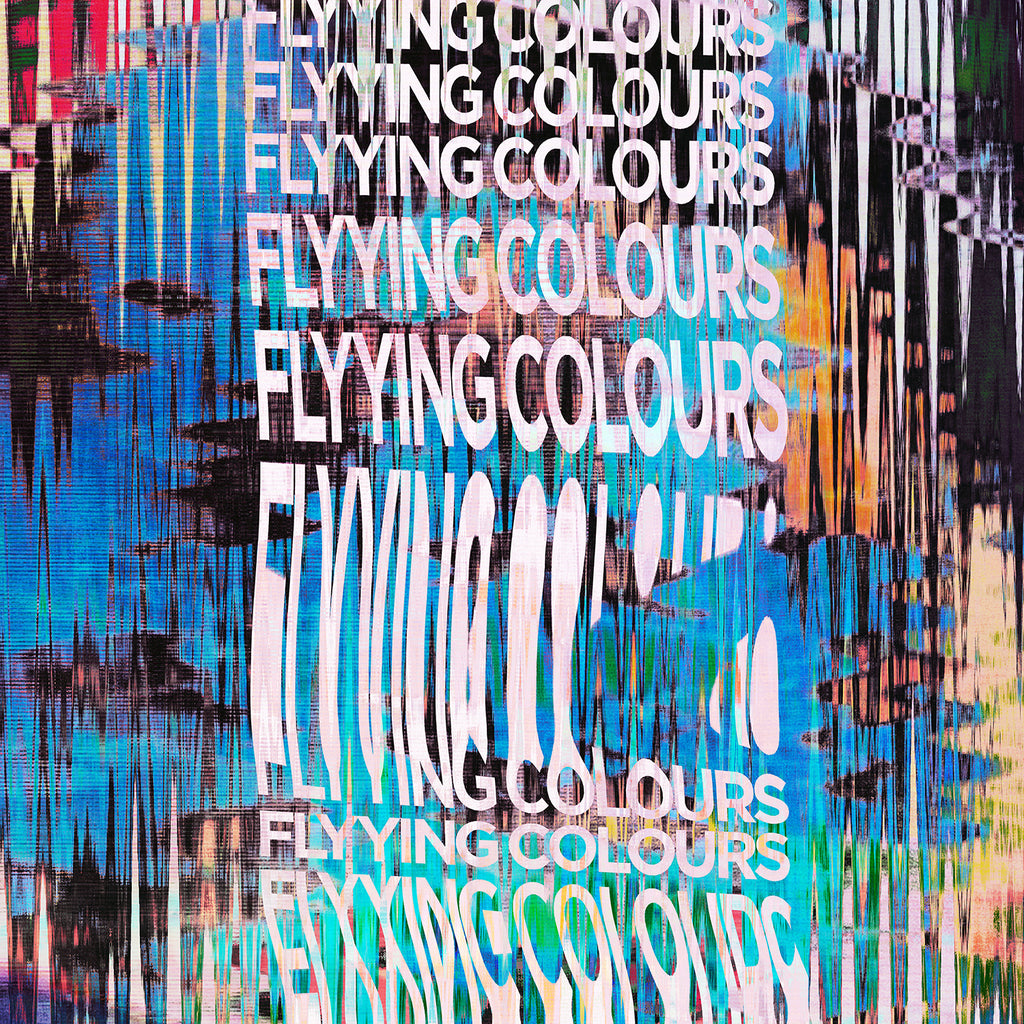 FLYYING COLOURS 'Flyying Colours' LP
Available on Vanilla White or Mandarin Orange colour vinyl exclusive to Poison City Records. Comes with MP3 download code.
Poison City and Club AC30 (UK) are delighted to be bringing back into print the first two critically acclaimed and long sold-out releases from shoegaze-dream-pop darlings, Flyying Colours. All tracks from the Flyying Colours 'EP' and 'ROYGBIV' EP have been lovingly remastered and will be pressed onto vinyl LP as the 'Flyying Colours' album!

Issued in 2013 and 2015 respectively, the first two Flyying Colours' EPs were written and recorded with long-term friends Brodie J Brümmer, Gemma O'Connor, and brothers Josh and Sam Dawes. The EPs elevated the local outfit, amassing a cult following, introducing the world to the band's indie-shoegaze sounds and taking them from Melbourne band rooms to stages across the world.

A busy international touring schedule followed, which saw Flyying Colours light up stages in the UK, Europe and China, and tour with acts like Johnny Marr, The Jesus & Mary Chain, The Black Angels and A Place To Bury Strangers. Meanwhile, both EPs were picked up for worldwide distribution via Shelflife in the U.S., Club AC30 in the U.K., and Island Records / UMA on home turf.

Since forever I have wished for our first two EPs to have been released as our debut album," says Flyying Colours' songwriter, Brodie Brümmer. "For a variety of reasons it didn't happen that way at the time, so it feels very special to send this music back out into the world like this. It's been very nostalgic listening back to the stems and looking at old photos and videos, which has led to the release of a new version of "Leaks" I have remixed. Remastered and with new artwork by our original collaborator Thom Russell, produced by Woody between 2013 & 2015 this is our Flyying Colours LP."