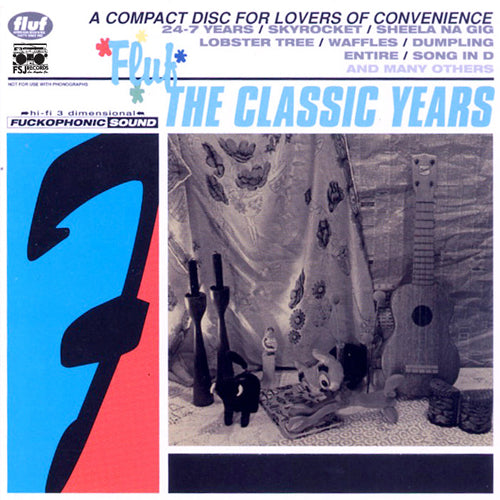 FLUF 'The Classic Years' LP
A must for fans of 90's indie/ rock! Tirelessly compared to Bob Mould and J. Mascis, O and Fluf cough up the distorted pop refrain and chunky guitar tread that can make a hit out of thin air. Fuzzed out slacker rock that could have been ripped from an early Sub-Pop mix tape.

1. 24-7 YEARS
2. DUMPLING
3. SKYROCKET
4. ONE TRICK PONY
5. ENTIRE
6. THE TROLL SONG
7. LOBSTER TREE
8. ROAD WIDDLER
9. SHEELA NE GIG
10. SONGS IN D
11. ALL THE FUCKERS LIVE IN NEWPORRT BE
12. WAFFLES
13. C.A.P.