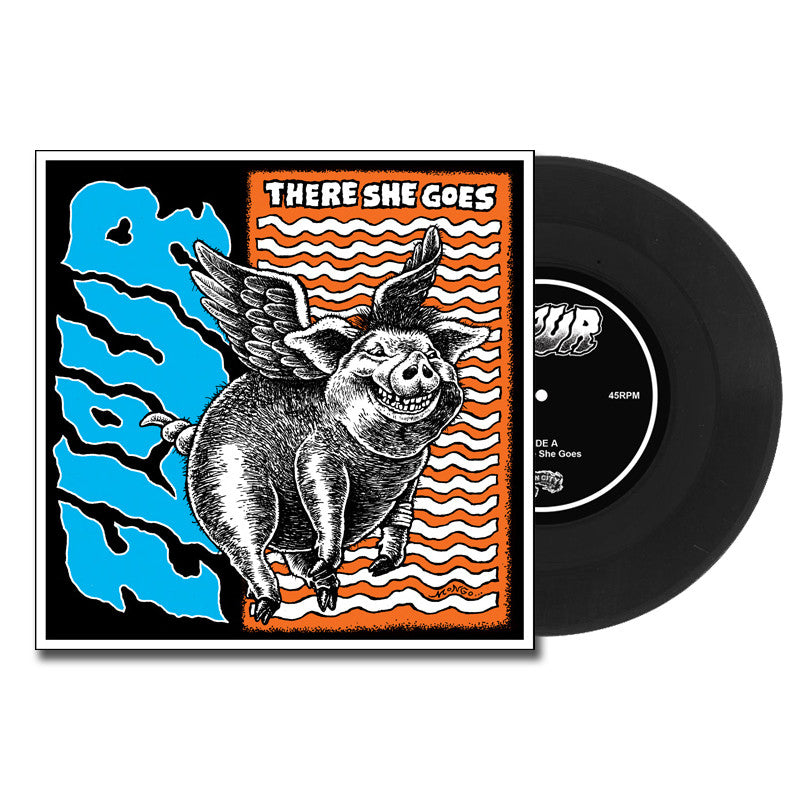 FLOUR 'There She Goes' 7"
Two brand new tracks from Melbourne band FLOUR, recorded & mixed by Matt Chow - mastered by Mikey Young. 'There She Goes' and 'If I Was Bored' continue down the path of hooky, Aus-garage-punk with a distinct nod to the pioneers like Sunnyboys, The Meanies and Celibate Rifles. Killer artwork by Mongo.
Limited 7" pressing of 300 x Black copies. Comes with DL coupon.