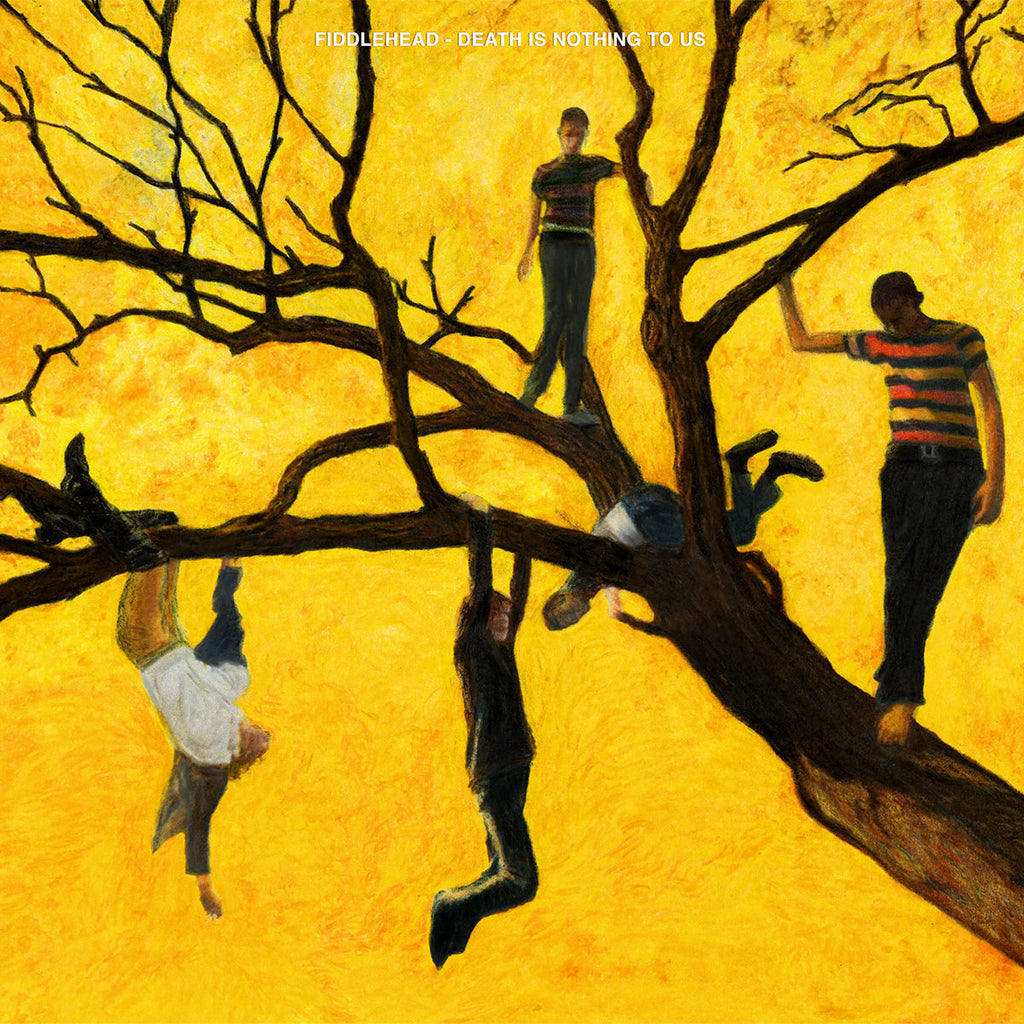 FIDDLEHEAD 'Death Is Nothing To Us' LP
New 2023 long player from FIDDLEHEAD. On colour vinyl!

Fiddlehead's third album Death is Nothing to Us is a defiant, new chapter for the band. Since 2014, the Boston-based group have been honing their unique sound, bringing together the energy of hardcore, the anthemic melodies of '90s alternative, and the unbridled passion of Revolution Summer era emo. Their previous albums, 2018's Springtime and Blind and 2021's Between The Richness, dealt heavily with grief from different perspectives, and now their latest feels like a de facto culmination, drawing together many of the catalog's through-lines sonically and lyrically.