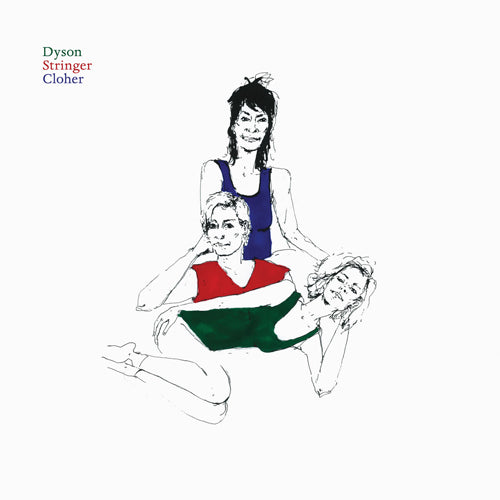 DYSON STRINGER CLOHER 'S/t' LP
Dyson, Stringer, Cloher (Mia Dyson, Liz Stringer, Jen Cloher) formed on a whim and released an EP in 2013 which they then took on the road, playing over 40 shows around the country. Each then pursued their individual careers to great acclaim and respect. Between them they made a further six solo albums, won multiple awards and toured EVERYWHERE.

Their trio became what they now call "a fond memory and a series of tantalising unanswered questions." Specifically – what would a full album sound like? If we – well – made one?

Dyson Stringer Cloher was recorded and mixed in eight days at Wilco's 'The Loft' studio in Chicago, April 2019. It's affirming to hear. Music made in the moment. Each of these three remarkable artists are a story on their own. Each has embarked on many journeys, faced challenges and stared down all the hopes & dreams. But together they bring something forward that only exists in the best collaborations. Something greater than the sum of their parts. A kind of magic.