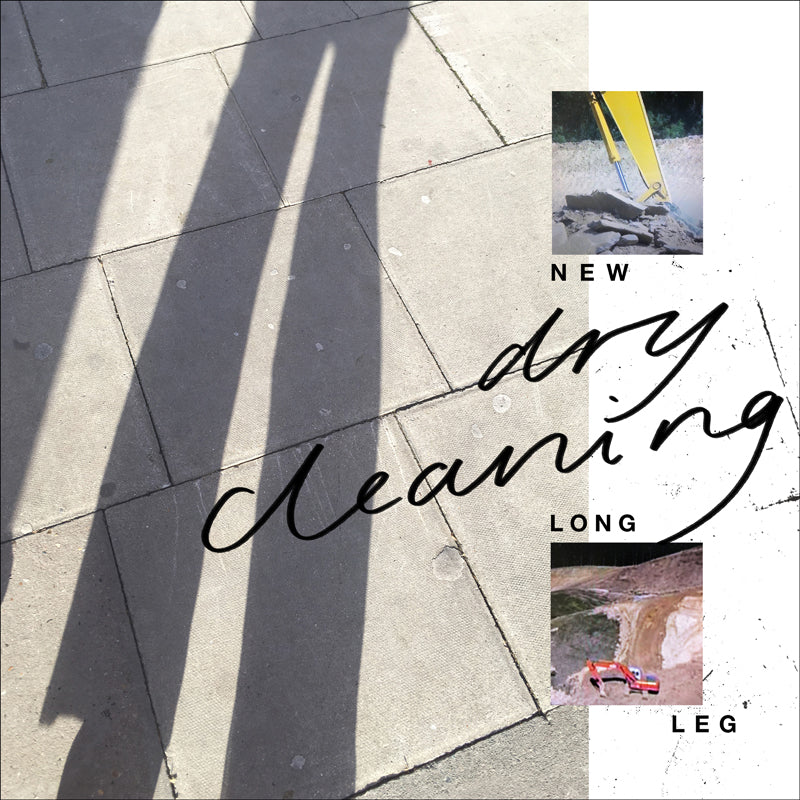 DRY CLEANING 'New Long Leg' LP
Dry Cleaning's guitarist Tom Dowse, drummer Nick Buxton, and Lewis Maynard had been friends and musical collaborators for years; at first Dry Cleaning was simply their latest project, formed after a karaoke night and based out of the miniscule garage next to the house of Maynard's mum. One day, however, after a mutual friend's exhibition, Dowse played some snippets of what they'd been working on to Florence Shaw, a visual artist, picture researcher and drawing lecturer. A few days later, she came to his flat armed with a copy of Michael Bernard Loggins' 'Fears Of Your Life' to read out over the music, and later still started contributing words of her own. Before long she was the group's front-person, her dryness, wit, and linguistic acrobatics acting as the perfect counter to the musicians' taut instrumentals.

Eventually they produced two thrilling EPs, 2019's Sweet Princess and Boundary Road Snacks and Drinks. Buoyed by the universal acclaim they received, the foursome spent more and more of their lives on tour, refining their craft even further. The intensive time they spent together meant they developed a near-psychic knowledge of how to leave the right amount of space for each other in their songs.

When the coronavirus pandemic hit in March, forcing a swift end to their US tour, they had their new songs demoed, but had to bide their time before they could enter the studio. Shaw spent time refining her lyrics. "I found the lockdown played into some of the themes I was interested in anyway, living in a small world, a feeling of alienation, paranoia and worry, but also a joyful revelling in household things," she says. They contributed two new recordings of 'Scratchcard Lanyard' and 'New Long Leg' to Sea Change Festival's virtual edition, passing a Tascam four-track cassette recorder to one another from the window of Maynard's car, cleaning it with antibacterial wipes before recording their parts one by one. Facilitated by the unexpected time apart and the introspection of lockdown, Buxton started experimenting with drum machines, Dowse with a noisier, more deconstructed guitar sound, Maynard with subtler and more flexible basslines.