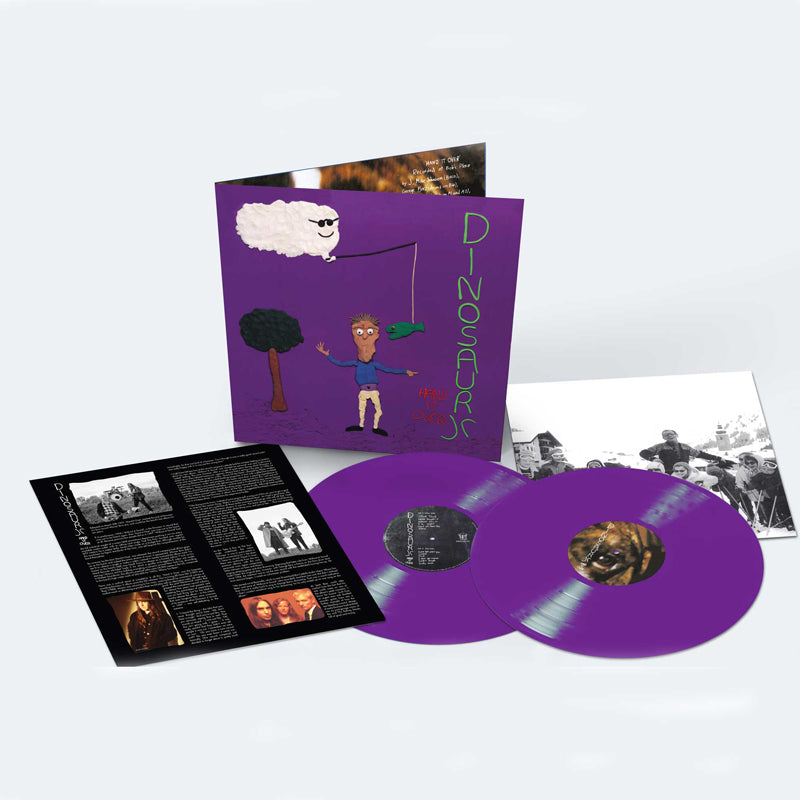 DINOSAUR Jr 'Hand It Over: Deluxe Expanded Edition' 2LP
• REMASTERED AND EXPANDED EDITION OF THE 7TH DINOSAUR Jr ALBUM AND FINAL MAJOR LABEL RELEASE.

• INCLUDES THE 'TAKE A RUN AT THE SUN' EP, PLUS NEVER-BEFORE-RELEASED LIVE RECORDINGS.

• ON EYE-CATCHING PURPLE VINYL!

• LINER NOTES BY MOJO MAGAZINES' KEITH CAMERON, BASED ON EXCLUSIVE NEW INTERVIEWS WITH J MASCIS.

• PRODUCED IN CONJUNCTION WITH THE ARTIST.