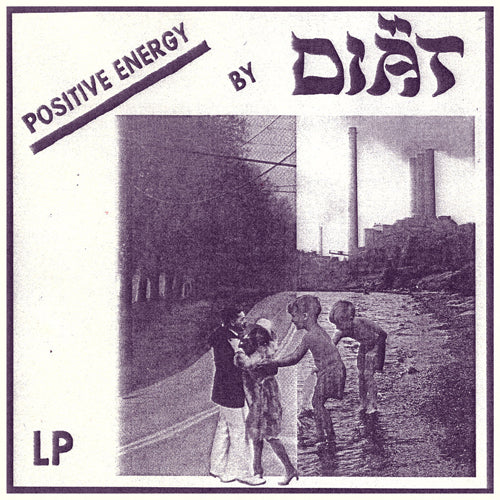 DIAT 'Positive Energy' LP
DIÄT's debut full length album - Positive Energy.

The long awaited debut full length has finally arrived. And the wait was well worth it. Diät have worked, worked and reworked these 8 songs until they were perfect. Who is this band you ask? Let us introduce you: "Brought together by a shared enthusiasm for bleak UK punk and a history of playing in hardcore bands, Berlin based DIÄT have created a sound that they have described, perhaps not entirely seriously, as 'tough new wave'. Fans of Crisis, Killing Joke and The Mob (UK) should be pleased by the band's unlikely synthesis of depressive drift and cranked, accelerated energy.
'Positive Energy' was recorded last Winter while huddled in a practice space overlooking the industrial landscape of frozen East Berlin, the album finds Diät reining in the threads of malignant enthusiasm still peppered throughout their earlier recordings (both 7"s previously released on this fine imprint) to focus on the cynicism and dejectedness that binds them as a band. Intending to create an album that showcases each song individually and plays out like a mixtape, Diät have boldly created a sound all their own - the sound of checking your account balance to see if you've been paid yet…but you haven't."