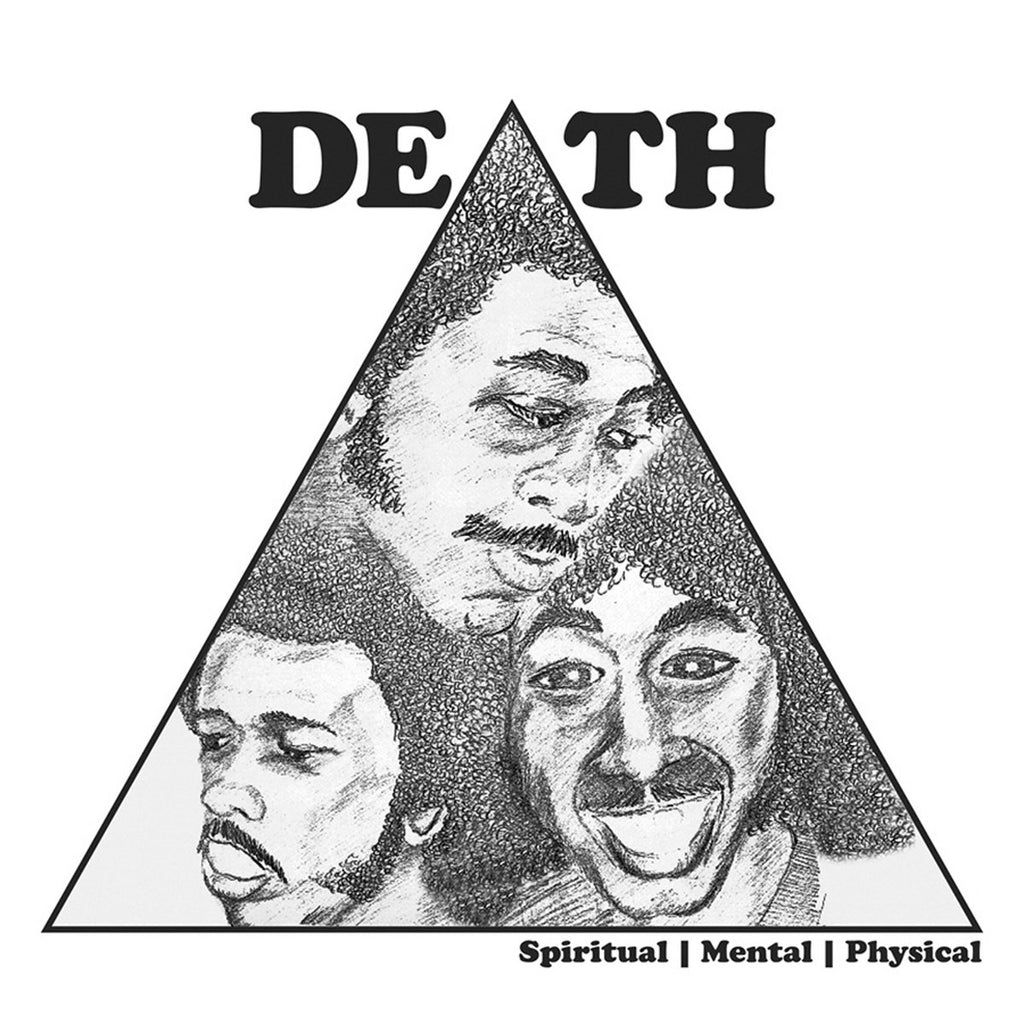 DEATH 'Spiritual Mental Physical' LP
Highly recommended! FFO The Stooges, WITCH, Bad Brains, Dead Moon ++

Spiritual-Mental-Physical is a collection of wild early DEATH demos, presenting the three young HACKNEY brothers consolidating their powers as they embark on a trip into pure rock and roll music. For many years following the emergence of punk rock, nothing changed. Punk bands either signed contracts and played the rock band game or they lived in a world parallel to the world of commercial rock and roll. Farther along came "the year that punk broke," a puzzling decade and a half after the whole thing had first been absorbed into the mainstream in the last of the 1970s. And so it was. The books were written; the pronouncements made. Then came news of Death.

They'd self-released a single in 1976; the tracks made it onto an unheard punk compilation a couple decades later. In 2008, an obsessive young man tracked them down and found that the surviving two brothers had master tapes from all those years ago. These made up the truly senses-shattering album…For The Whole World To See. Suddenly, the book was open again and the history of punk rock needed to be rewritten to include Death. The sounds on …For the Whole World To See are those of young men, scorching their influences in the process of becoming new. Spiritual-Mental-Physical gives us Death by transistor radio, with a tinnyyet- furious sound representing the 1970s environment of Death. Here, the musical landscape that inspired them is more clearly defined as they demo material that didn't make it to the studio, but shares the same ferocious bent as "Politicians In My Eyes," "Keep On Knocking," and the rest of ...For the Whole World To See. Spiritual-Mental-Physical is an inside look at Death's early days, one that fans of the group and fans of punk rock (and, indeed, rock of all kinds) are sure to enjoy for the rest of time.