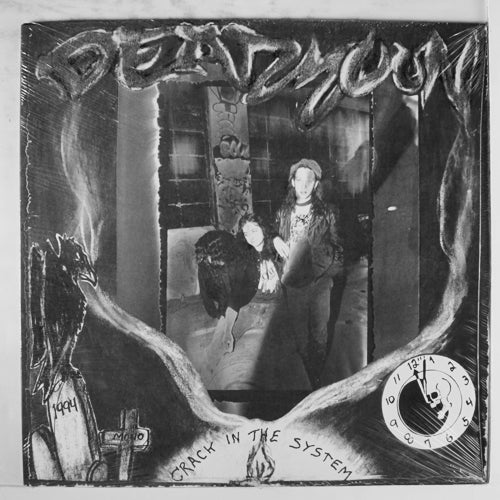 DEAD MOON 'Crack In The System' LP
A true Dead Moon classic. One of their most beloved LPs. Features the mega hit 'It's Okay' along with other classics like 'Day After Day,' 'Cast Will Change,' 'Unknown Passage,' and the best version of 'The Times They Are Changin'' ever recorded!
For the uninitiated, DEAD MOON come on almost like a hybrid of the most exciting elements of Love, AC/DC,the Weeds, and the Elevators. No joke. The group are also famous for operating extremely DIY, down to the recording and mastering of their albums (famously cut on the very same lathe that cut "Louie Louie" by the Kingsmen!).