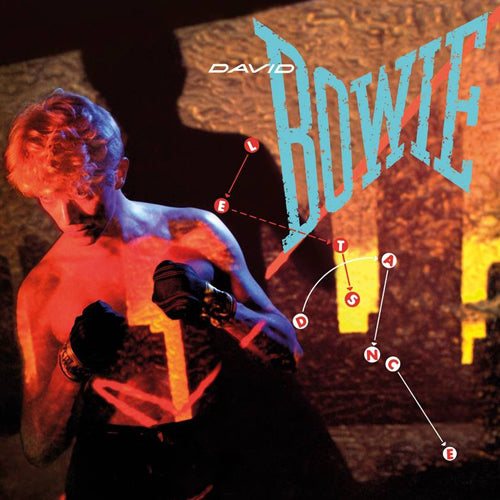 DAVID BOWIE 'Let's Dance' LP
Remastered 180G vinyl version!
Let's Dance is the 15th studio album by DAVID BOWIE. It was originally released in April 1983, almost three years after his previous album, Scary Monsters (and Super Creeps). Co-produced by Chic's Nile Rodgers, the album contains three of his most successful singles; the title track, "Let's Dance", which reached No. 1 in the UK, US and various other countries, as well as "Modern Love" and "China Girl", which both reached No. 2 in the UK. "China Girl" was a new version of a song which Bowie had co-written with Iggy Pop for the latter's 1977 album The Idiot.