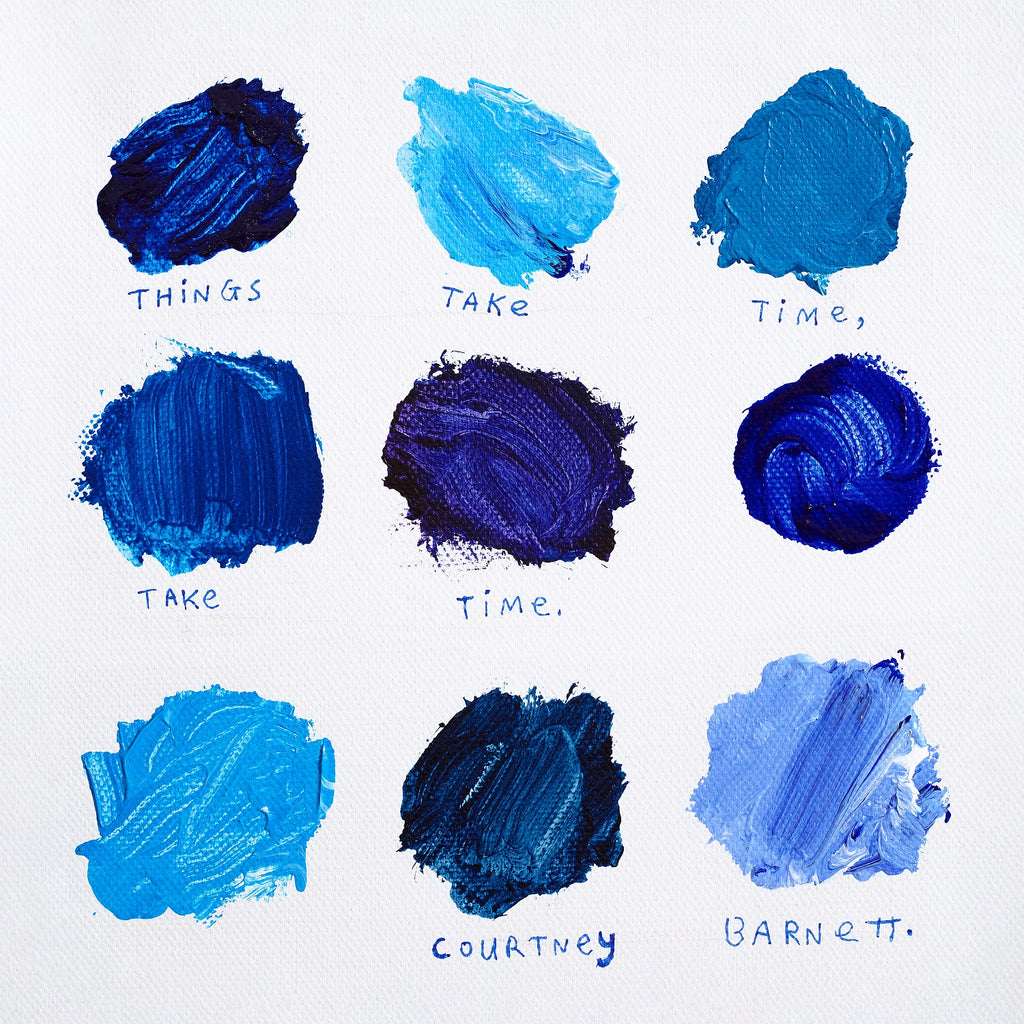 COURTNEY BARNETT 'Things Take Time, Take Time' LP
Available on Indie exclusive 'All Eyes On The Pavement Blue', 'Classic Black' or 'Stars In The Sky - Marble Blue'.

Free Store Pick from Poison City (60 Gilbert Rd, Preston) also available.
'Things Take Time, Take Time' is the brand new 2021 long player from Melbourne's COURTNEY BARNETT. An assured leap forward for Barnett; a breakthrough really. This is Barnett at her most relaxed, creative and joyful. An exquisite look at the intimate, private world created by Barnett and drummer/producer Stella Mozgawa (Warpaint, Cate le Bon, Kurt Vile). It's consequently her most beautiful and intimate record to date.

TRACKLISTING:
1. Rae Street
2. Sunfair Sundown
3. Here's The Thing
4. Before You Gotta Go
5. Turning Green
6. Take It Day By Day
7. If I Don't Hear From You Tonight
8. Write A List of Things To Look Forward To
9. Splendour
10. Oh The Night