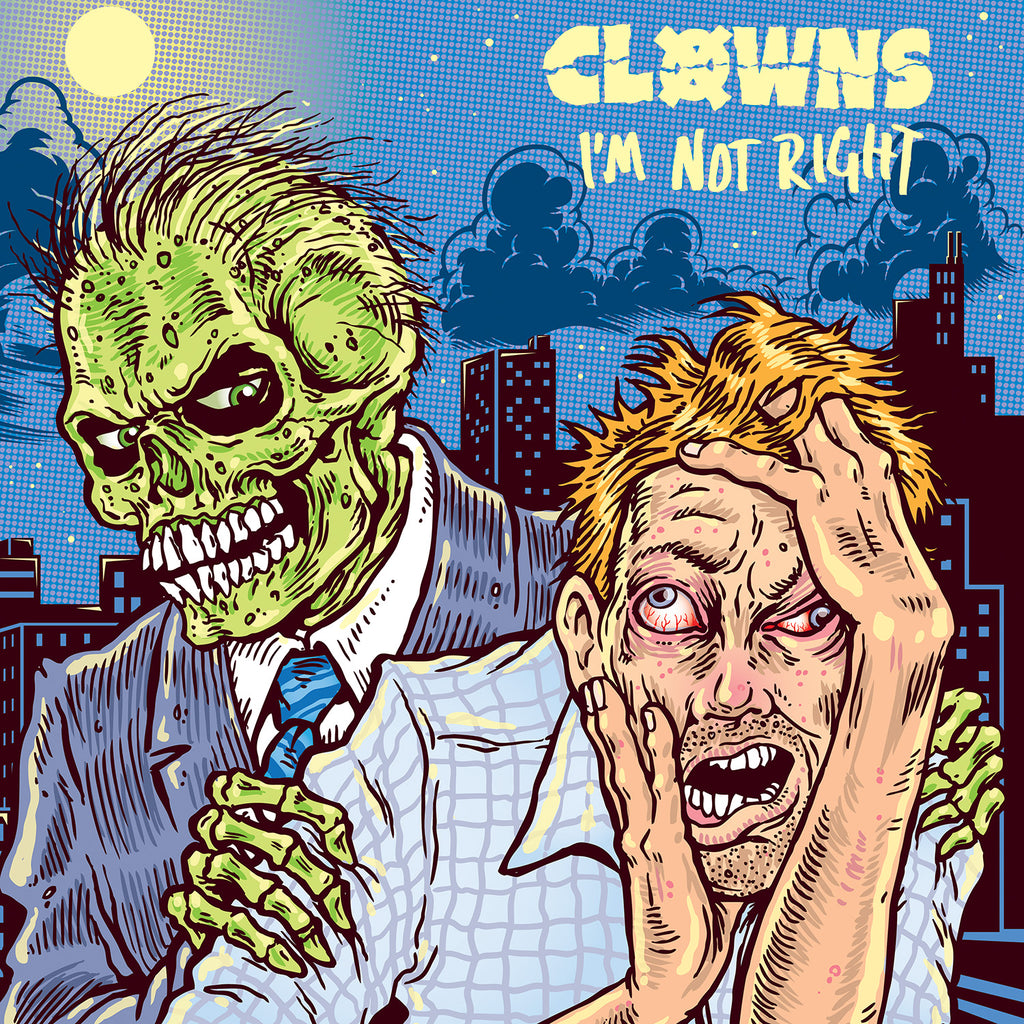 CLOWNS 'I'm Not Right' LP (Ltd Ed Reissue)
Limited edition re-issue of CLOWNS electrifying thrash-rock debut long player 'I'm Not Right' - featuring updated artwork by legendary surf/ skate/ punk artist Ben Brown.

CLOWNS hail from the sunny bayside suburbs of Melbourne, and blast their brand of hardcore punk-rock with a proudly old school style and approach. There's sonic nods to OFF!, Massappeal and the Hard-Ons, and their 'nothin' better to do' attitude has seen them embrace a true DIY spirit, touring the world relentlessly off their own bat and self-releasing a series of sold out 7"s. Produced by Lindsay Gravina (Cosmic Psychos, Magic Dirt, The Living End) at Melbourne's infamous Birdland Studios, 'I'm Not Right' is an imposing debut long-player; full of piss and vinegar, wrapped in killer artwork by legendary Sydney surf/skate artist Ben Brown.