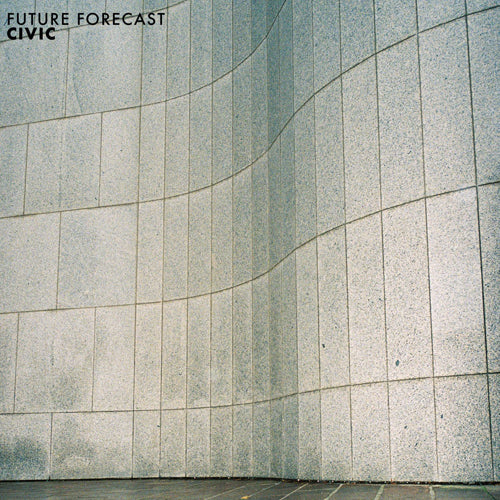 CIVIC 'Future Forecast' LP
Maroon colour vinyl!

"Future Forecast" is the new album from Flightless Records' CIVIC. Driving and tenacious, but never losing sight of a good hook and how to use it - CIVIC don't tip-toe around the edges, but obliterate them with primal intensity. Finding a home somewhere between 80's glam rock and Australia's 70's greats, they break the pieces of influence before crafting them into their own beast on debut LP 'Future Forecast'.

From the historic Bakehouse Studios in all its grandeur, to a DIY run storage shed on High St, there's a consideration for the new and old on this album. Paying homage to the classics, but pivoting on them with avant-charged edge. CIVIC's backbone is rock, through and through. It's raw, searing guitars; pummeling rhythms; driving bass; with vocals that lock into and synergise with their wall of sound. But it's also the restrained and delicate weaving of melodies and textures, the imbued sense of nostalgia, and the vocal variation which broadens their sonic scope past any one genre label. There's the horn fueled drive of album opener 'Radiant Eye', the power pop ladden hook of 'As Seen On Tv', the emotively atmospheric and vocally subdued 'Sunday Best', culminating with the title track 'Future Forecast', before ending in a tightly wound splay of feedback and groove.