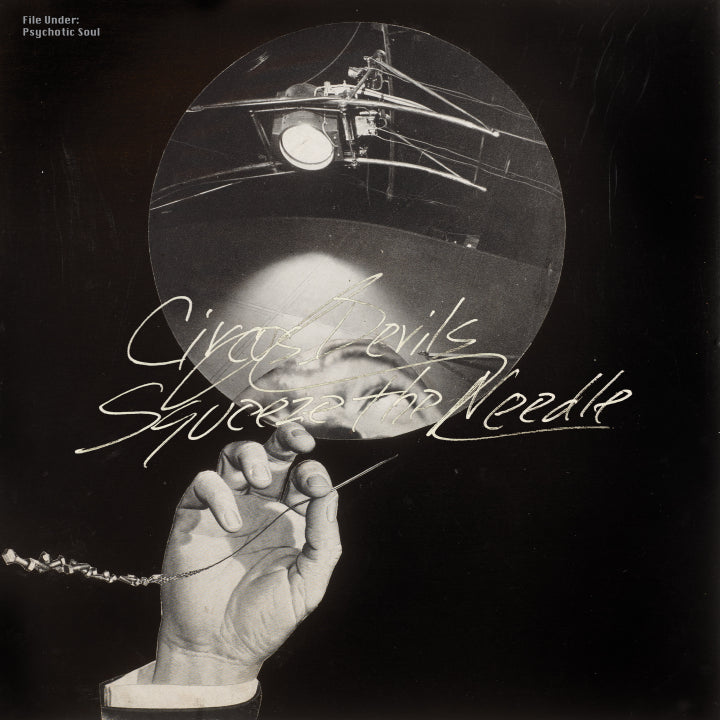 CIRCUS DEVILS (GBV) 'Squeeze The Needle' LP
Formed in 2001, the psychedelic rock trio Circus Devils features vocalist Robert Pollard (GBV), backed by brothers Todd Tobias and Tim Tobias.

In their first album in six years, and their fifteenth overall, Circus Devils is back with Squeeze The Needle, a funhouse romp full of rock and roll swagger and childlike glee. The pounding psychedelia of the single "The Owl Presents…" harkens back to The Doors. Mixed into the twenty-track song collage are heavy rock thumpers ("Street Toughs," "Mama's Got A Brand New Snake"), cryptic interludes ("Age Of Transfusion"), and pretty acoustic pieces ("Difficult Dreamer," "The Joke is Over").