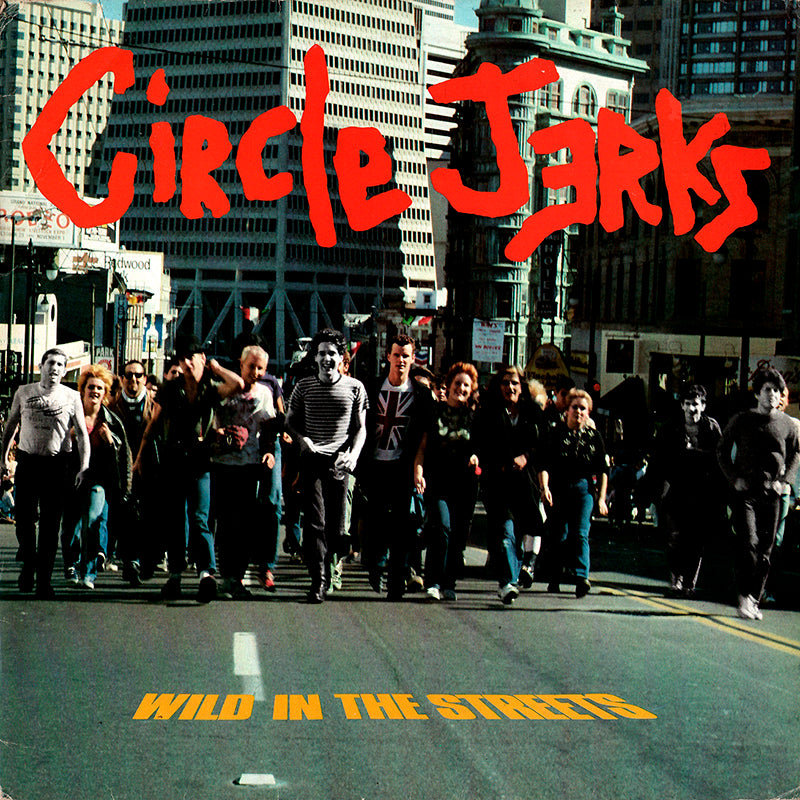 CIRCLE JERKS 'Wild In The Streets' LP
Limited edition Yellow colour vinyl!
After 40 years, Circle Jerks are proud to announce the vinyl reissue of their iconic full-length album, 'Wild in the Streets', a landmark of the punk and hardcore genre. This deluxe 40th Anniversary Edition vinyl release includes remastered audio by Pete Lyman, a deluxe 20-page booklet that features rare photos, flyers, testimonials, and a very detailed history of 'Wild in the Streets' by writer/journalist Chris Morris. The 40th edition also includes three live bonus tracks from the band's 1982 show at the Elite Club in San Francisco. It's a must-have release for die-hard collectors, old fans, or new fans looking for a blueprint behind this ironic release. 'Wild in the Streets 40th Anniversary Edition' sees its release from Trust Records, who have put their immaculate touch and care into the edition to give this seminal record the home it deserves. "Wild in the Streets" video directed by Atiba Jefferson and featuring; Tony Hawk, Eric Koston, Christian Hosoi. Lance Mountain, Lizzie Aramanto, Steve Olson, Kevin "Spanky" Long, Sean Malto, plus more drops on 2/1. Circle Jerks will be playing over 30 shows in March, April, and May of 2022 to celebrate this iconic release and support this deluxe vinyl rerelease.