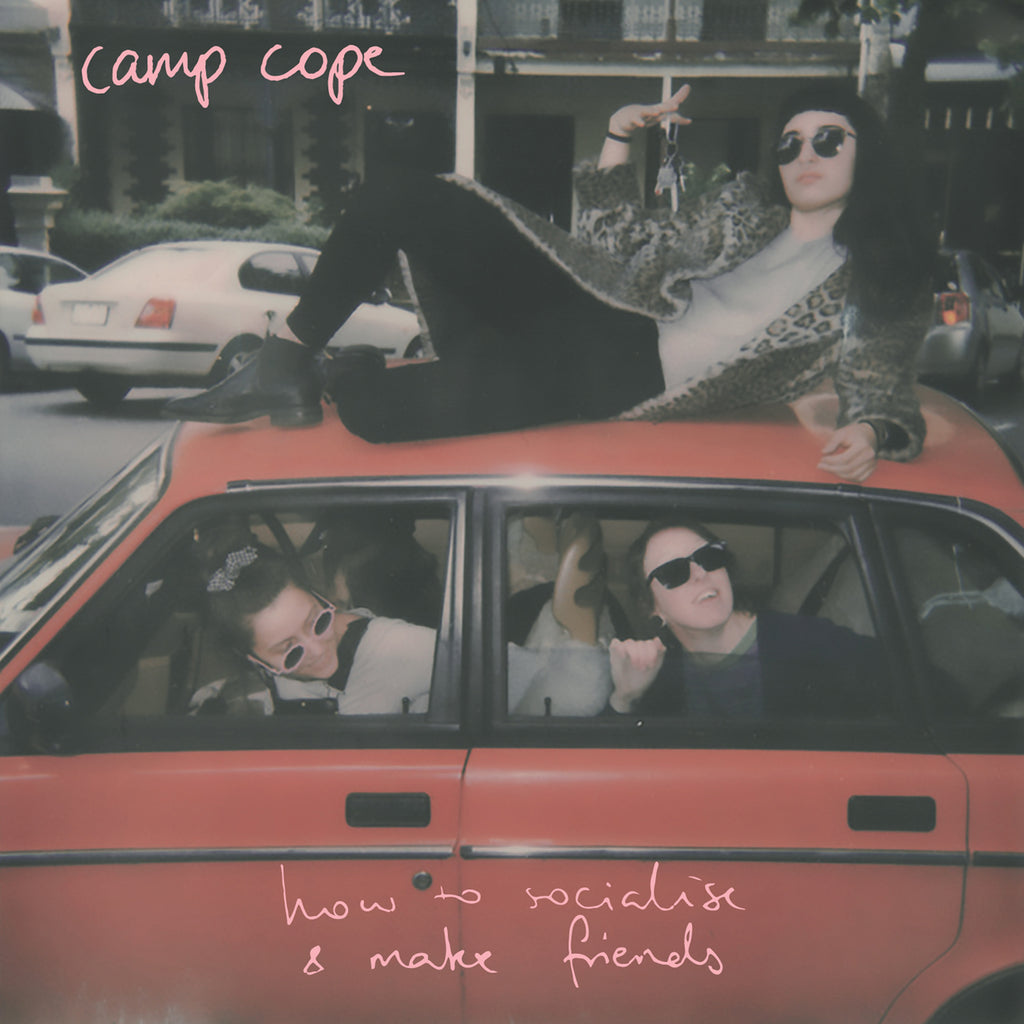 CAMP COPE 'How To Socialise & Make Friends' LP
LP comes with MP3 download coupon.
Camp Cope's new album How To Socialise & Make Friends will be released on March 2nd 2018. The follow up to their 2016 self-titled debut kicks off with the instantly remarkable bass line of "The Opener," an explosive diatribe against the sexist double standards of the music industry at large. What follows the lead single are a collection of songs that anchor on the cycles of life, loss and growth through resilience and those moments of finding and being yourself. Throughout the nine songs on How To Socialise & Make Friends it becomes clear that if their debut was the flame, this is Camp Cope rising from the ashes, stronger and more focused than ever.
Tracklist:
1. The Opener
2. How To Socialise & Make Friends
3. The Face of God
4. Anna
5. Sagan-Indiana
6. The Omen
7. Animal and Real
8. UFO Lighter
9. I've Got You