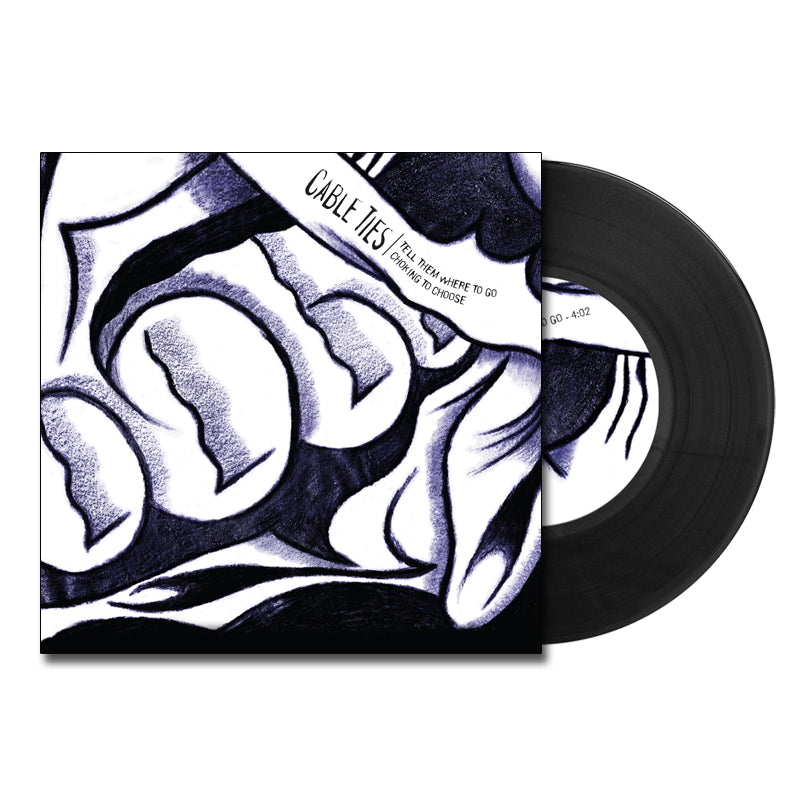 CABLE TIES 'Tell Them Where To Go' 7"
Blistering new two track 7" from Melbourne trio, CABLE TIES! Featuring the single 'Tell Them Where To Go' which the band wrote whilst volunteering & performing at the Girls Rock! camp & the scorching new 'Choking To Choose' track. Recorded by Paul Maybury & mastered by Casey Rice.
Limited edition, one time only pressing! Comes with MP3 download. Artwork by Paul Pirie.