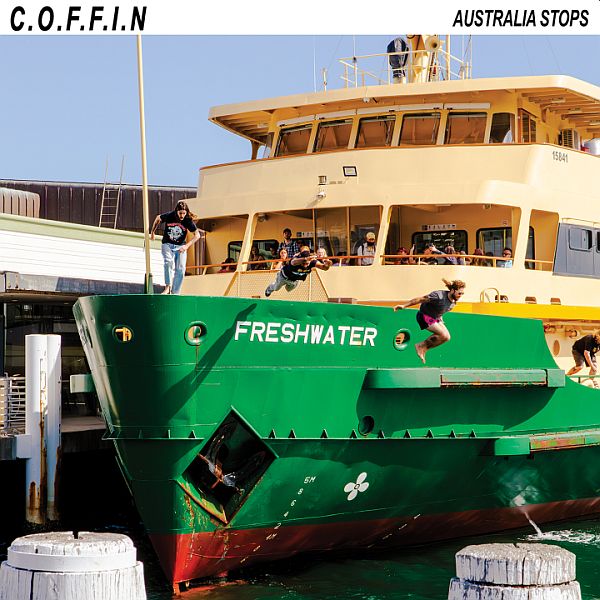 C.O.F.F.I.N 'Australia Stops' LP
US import version on Goner Records. Limited edition white vinyl!

A record that showcases a collection of diverse and gripping new works that highlight the band's evolution into more melodious, 1970s Australiana and boogie rock and roll. Frenzied, high-voltage guitars, thumping rhythms, flowing melody and clever, captivating lyrics exhibit an undeniable progression in composition and songwriting, while still unmistakably the C.O.F.F.I.N that fans worldwide have come to worship.