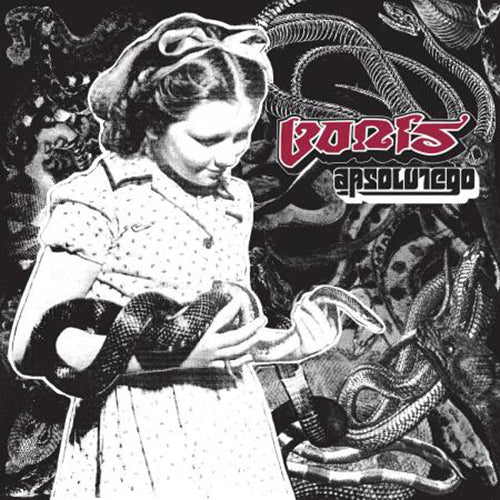 BORIS 'Absoltego' 2LP
Finally back in print via Third Man Records!

Originally released in 1996, BORIS's 60-minute 13-second debut "single" Absolutego sees an officially remastered reissue on Third Man Records. This reissue includes the original album art and full "one long song" spread across one and a half LPs, with 1997 recording "Dronevil 2" filling out side D of the second LP, all fitting in a neatly packaged single-pocket LP jacket pressed at Third Man Pressing. Absolutego is a trek over a staggering mountain of sound. The tension builds with wave after wave of massive feedback, drums leading into a crushing crescendo of full-band repetition and clarity before descending deeper until finally reaching a surreal divebomb purring drone finale. This song takes notes out of the Melvins playbook and pushes the sound to its absolute logical and visceral extreme. It sets a solid foundation for why Boris is considered to be one of the most important metal bands of the 21st century.