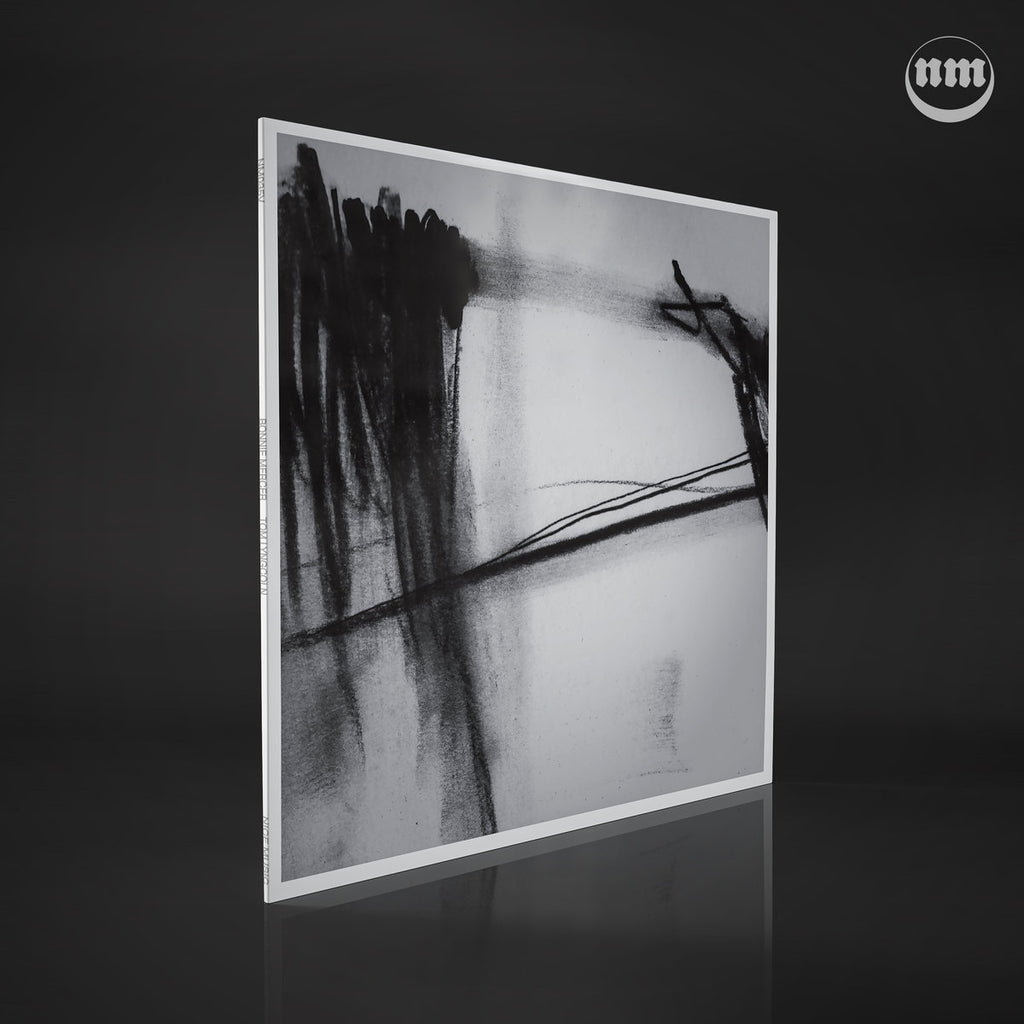 BONNIE MERCER | TOM LYNGCOLN 'Split' LP
NM presents a new split release of improvised electric guitar performance from two of the most expressive and transcendent players to emerge from Melbourne's rock scene over the last 20 years - Bonnie Mercer (Michael Beach Band, Grey Daturas) and Tom Lyngcoln (Harmony, The Nation Blue). While both have created much solo guitar work concurrently to their collaborative careers, 'Split' is a long-awaited and particular kind of statement, boiling down their ideological essences into extended molten incantations. 

Alone, Mercer has long radicalised heavy music forms, never quite aligning with what drone/doom/stoner tags offer the imagination. Her two tracks presented here, 'Love' and 'Loss', are the pleading paeans of an inextinguishable creative voice, endlessly beckoning the listener from inside the fire.

Lyngcoln's suite sees him unleash a mangled and distinct repertoire which has often been overshadowed by genre or song form elsewhere in his catalogue. In simply allowing improvisation and the guitar alone to speak for him on this recording, his emotive range of pained/strained melodic lines, plaintive dynamics and fevered clang presents as much as fragments of his environment or existence as any of his work with words has in the past.

NM is thrilled to offer Mercer's first new work since 2019 and Lyngcoln's follow up to his excellent punk trio LP 'Raging Head' in 2020.