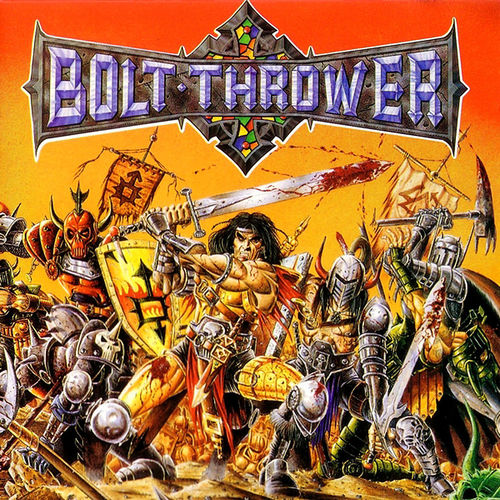 BOLT THROWER 'War Master' LP
Back in print! BOLT THROWER's grind/ death metal masterpiece 'War Master'.

Vinyl LP pressing. From the very earliest days of Earache Records, BBC National Radio's John Peel was a huge supporter of the Earache label and it's extreme grind core bands. Peel first offered Bolt Thrower a session in 1988, and invited them back at the end of 1988 and again in 1990 to the hallowed Maida Vale studios that helped break the band to mainstream success.