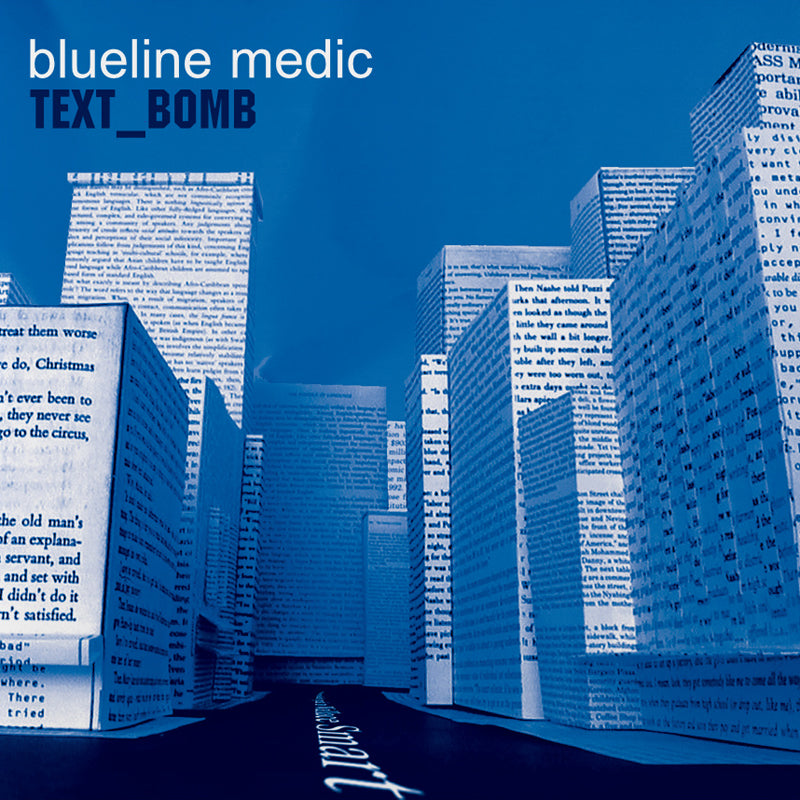 BLUELINE MEDIC 'Text Bomb' LP
Part of Hobbledehoy Record's BLUELINE MEDIC vinyl re-issue series. Blue vinyl - Gatefold Jackets. Limited to 300 copies! 
Blueline Medic's 2003 album Text Bomb showcased a keen sense for quieter sounds than their previous efforts and a bit of loud for good measure. The opening track Sleepyhead receiving considerable radio play at the time. But as one moves through each of the eleven tracks, the bands second album bringing new dimension – encapsulating a lyrical gift of poetic literary flair and pop sensibility, forging ahead without forgetting the past.