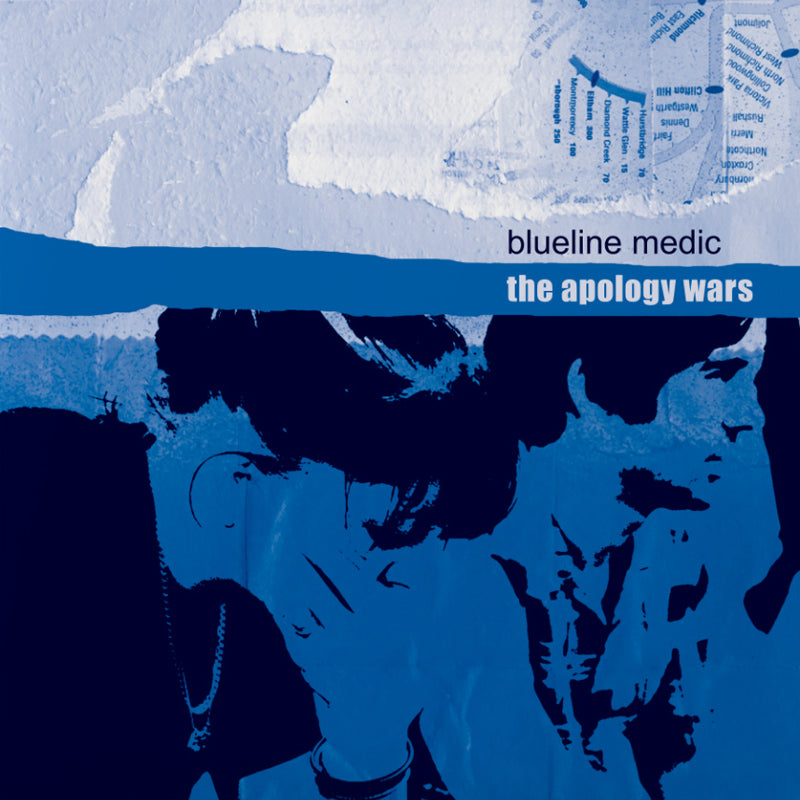 BLUELINE MEDIC 'Apology Wars' LP
Part of Hobbledehoy Record's BLUELINE MEDIC vinyl re-issue series. Blue vinyl - Gatefold Jackets. Limited to 500 copies!

20th anniversary of the iconic debut album. Redux vinyl artwork. Building on the buzz of their proceeding EP and US label signing, Melbourne's Blueline Medic anthemic debut full-length The Apology Wars was released in 2001 and immediately began garnering critical acclaim. Shuffling from high-energy hard rock to meticulously crafted pop song craft and melancholy both seamlessly and unapologetically. 20 years on, The Apology Wars retains its cult-status.