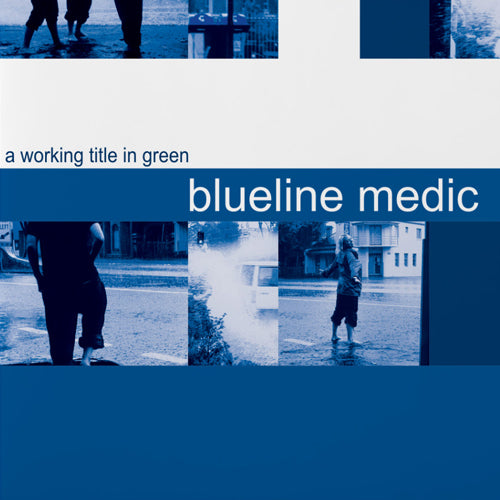 BLUELINE MEDIC 'A Working Title In Green' LP
the classic Blueline Medic EP reissued on 12" vinyl with updated artwork.
2020 marks twenty years since Blueline Medic's first release, A Working Title In Green (originally via Sony then Fuelled By Ramen internationally). The critically acclaimed young Melbourne band married introspective songwriting with unflinching energetic pop hooks on top a punk-rock foundation. Encompassing a variety of influences, including some gentle nods to past musical projects (Caustic Soda, Mid Youth Crisis, etc), the group eschewed stylistic traps with confidence. Regularly seen alongside contemporaries Something For Kate, Bodyjar and a run of acclaimed international supports. Touring the states and leading the charge here. Hometown heroes, through and through.