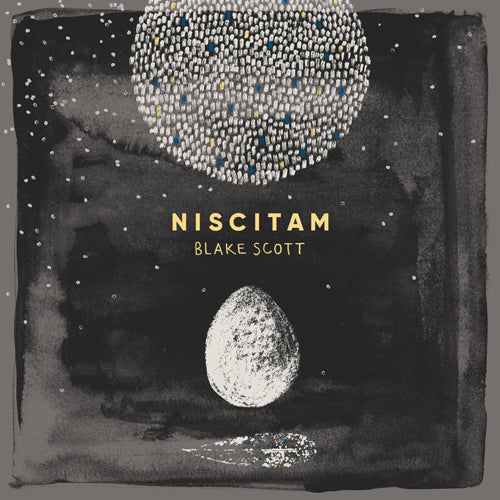 BLAKE SCOTT (Peep Tempel) 'Niscitam' LP
New pressing! Niscitam is the debut solo album from Blake Scott. Better known as a member of beloved Melbourne three-piece The Peep Tempel, Blake is revered for his character driven lyrics and pointed songwriting, evident across the band's three critically acclaimed albums.

Blake partnered with multi-instrumentalist and engineer John Lee to produce the album at Phaedra Studios in Melbourne with musicians Jacey Ashton and Nick Finch. It remains voluminous and bold in arrangement, whilst taking a more introspective path lyrically. The album explores fantasy and memory, existential angst, and is the artist's attempt to reconcile febrile hopes for a just and peaceful world against the wild and cataclysmic buffet before him. The result is a musical salve for those enduring the pressures and mundanity of modern life against a backdrop of utopian dreams. Devastatingly personal and culturally prescient, Niscitam is a piercing and uncomfortably satiating album to absorb this spring.