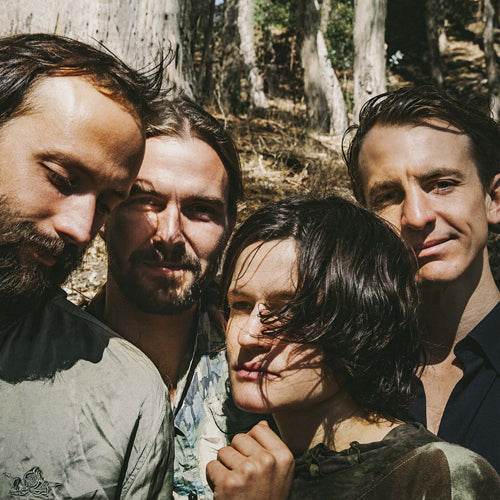 BIG THIEF 'Two Hands' LP
Where U.F.O.F. layered mysterious sounds and effects for levitation, Two Hands grounds itself on dried-out, cracked desert dirt. 
In sharp contrast to the wet environment of the U.F.O.F. session, the southwestern Sonic Ranch studio was chosen for its vast desert location. The 105-degree weather boiled away any clinging memories of the green trees and wet air of the previous session. Two Hands had to be completely different — an album about the Earth and the bones beneath it. The songs were recorded live with almost no overdubs. All but two songs feature entirely live vocal takes, leaving Adrianne's voice suspended above the mix in dry air, raw and vulnerable as ever. 
"Two Hands has the songs that I'm the most proud of; I can imagine myself singing them when I'm old," says Adrianne.