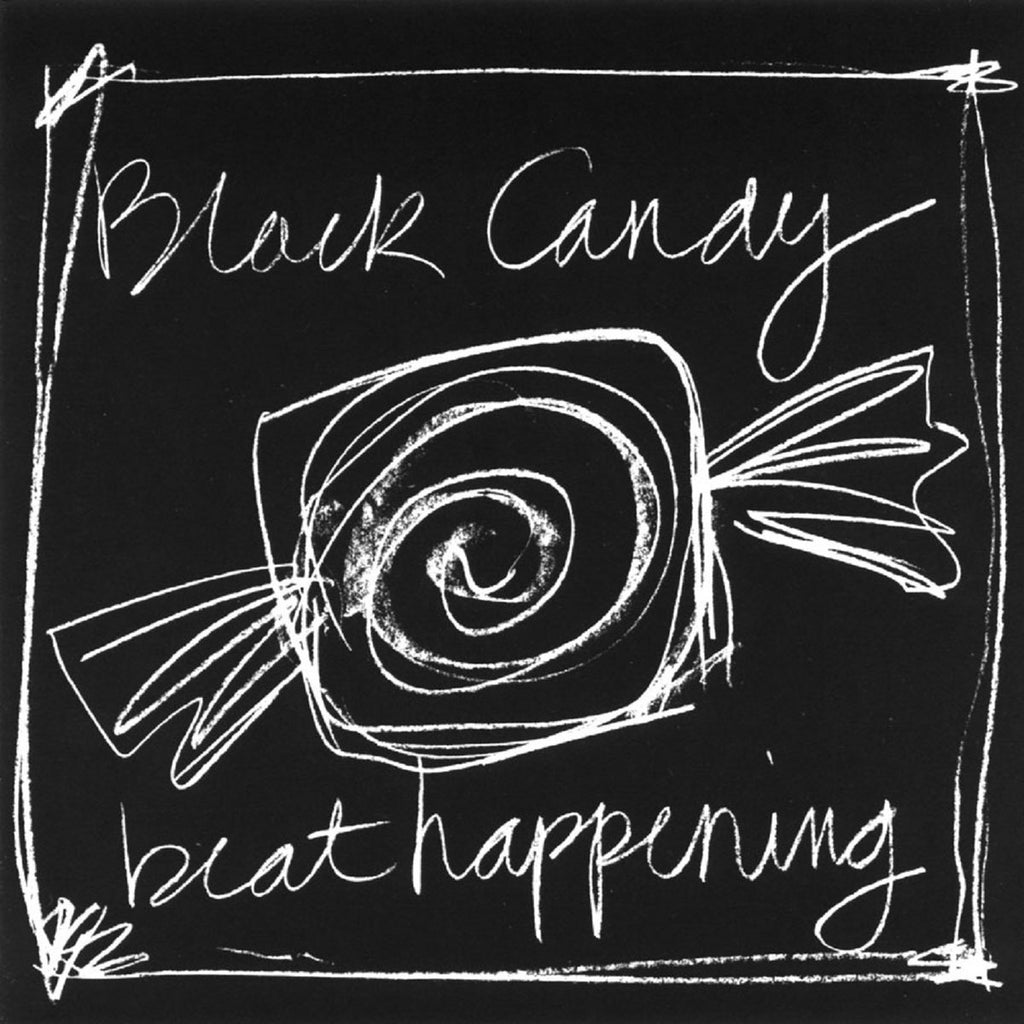 BEAT HAPPENING 'Black Candy' LP
Remastered, re-issue of BEAT HAPPENING 'Black Candy'.

Is it okay to call Black Candy a departure? A Jungian descent into a darker psychological state? If the starkness of the cover art wasn't enough of a harbinger, the edgier tone of Black Candy coupled with all this lyrical talk about gravediggers, lost boyfriends, ghosts and… pajama parties is enough to wonder just how close to the bonfire Beat Happening were willing to dance.