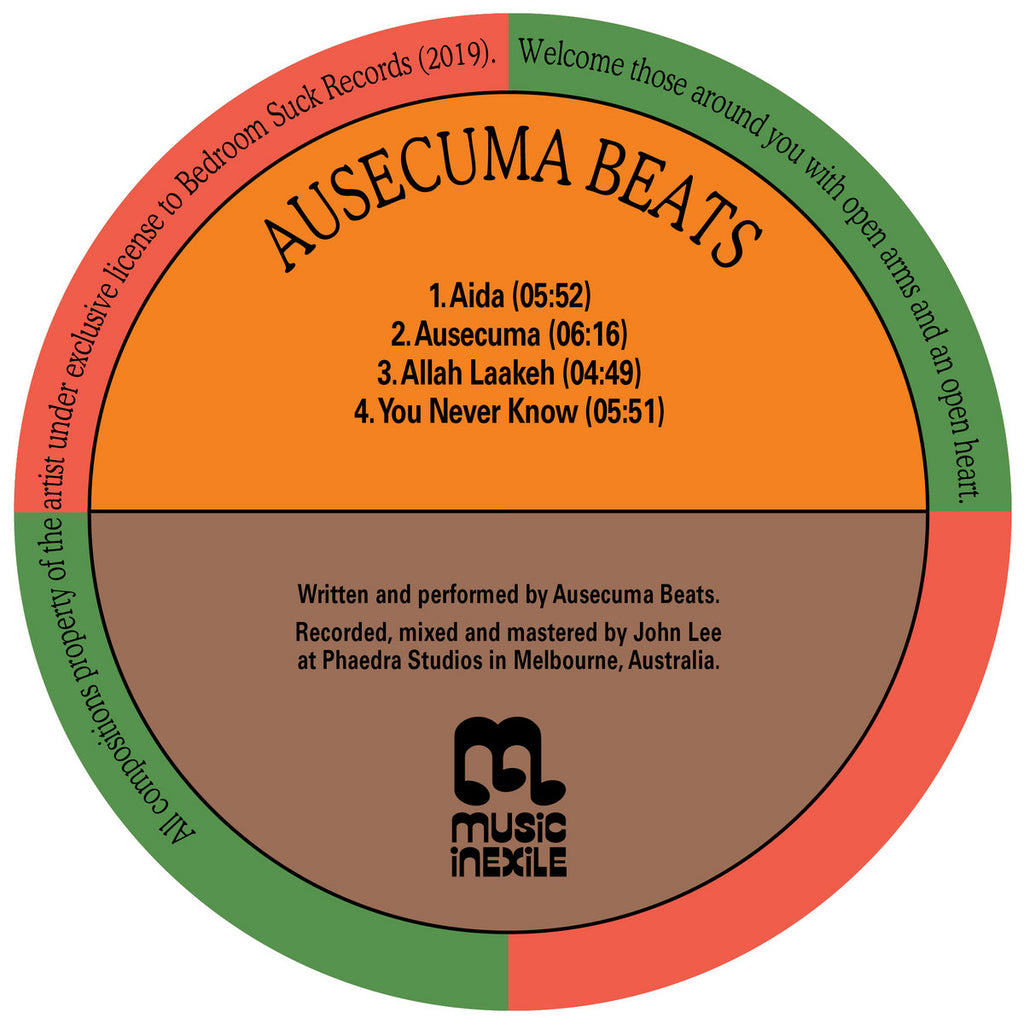 AUSECUMA BEATS 'Ausecuma Beats' 12"
'Aida', the first single from nine-piece afrobeat ensemble Ausecuma Beats, is a celebration of love between two people that sees no divide. The song, sung by Gambian-born Yusupha Ngum and recorded live with the band in Melbourne, speaks of a love that grows as new lessons are learned.
Ausecuma Beats demonstrate what can happen when a group of artists come together based on an idea - in this case, the idea of place, of transplanting cultural heritage into a contemporary city. The band showcase what happens when people from the farthest flung corners of the world find themselves living shoulder to shoulder in a new environment. The result - nine unique individuals, each masters of their own craft and with their own personal histories, working together to create something that can be called their own.
The band on this recording includes Bassidy Kone, Yusupha Ngum, Mohamad Camara, Boubacare Gaye, Luke Koszanki, William Larsen, Rodolfo Panga, Sonu Sangameswaren and Ed Croker.