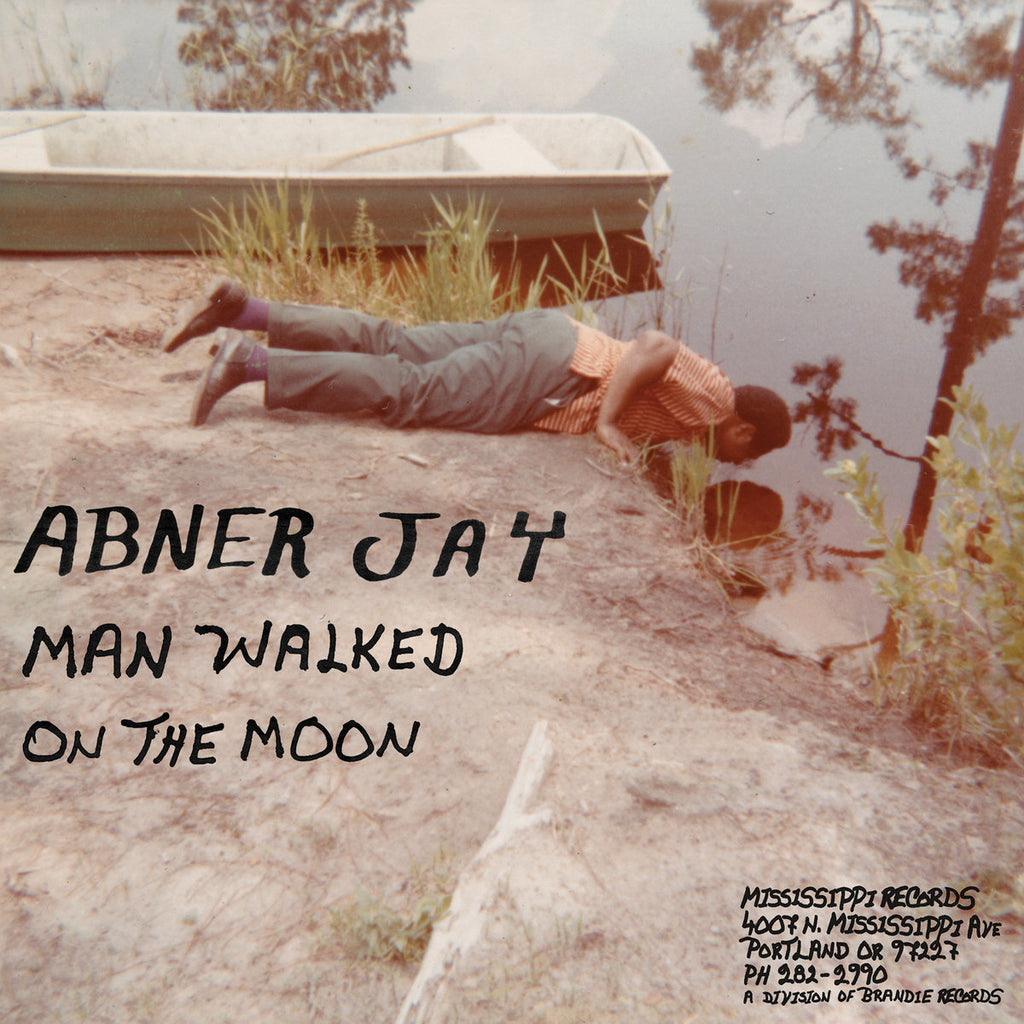 ABNER JAY 'Man Walked On The Moon' LP
Abner Jay is an extraordinary one-man-band with one of the deepest emotive voices ever recorded. "Man Walked On The Moon" features Abner material from two different periods. Side A opens with an early deep 1970's version of his signature song "I'm So Depressed," which has never before been reissued on LP. The hit is followed by four previously unreleased songs from the same period - "The Royal Palm" (a classic train song), "Old Black Joe," "I'm A Hard Working Man," and his paen to space travel, "Man Walked On The Moon." All are sung and played by Abner with his standard one man band set up - electric banjo, drums played by his feet, and harmonica.

Side B of the LP features Abner's emotionally charged last recordings. These were made two months before Abner passed away, and here we find him pensively playing acoustic guitar and singing. The songs are incredibly emotional and not for the faint of heart. These mournful tracks were previously released on a Mississippi 10" EP back in 2011 ("Last Ole Minstrel Man") and is long out-of-print. This LP collects some of Abner's greatest work from across his career, all rare or previously unreleased classics!

LP comes housed in an old school "tip on" jacket and includes a 20 page booklet with photos and a loving tribute to Abner Jay written by Jack Teague. All tracks fully licensed from Brandie Jay, Abner's daughter.