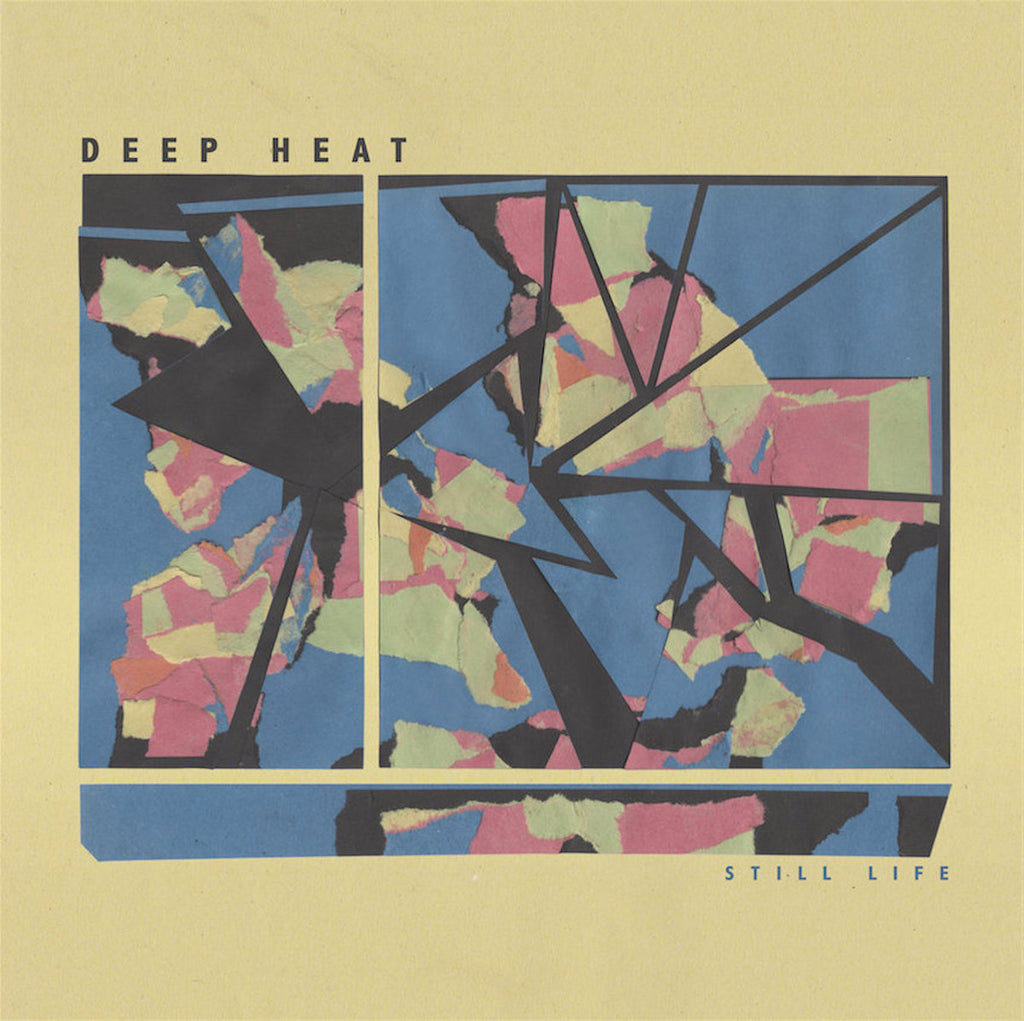 DEEP HEAT 'Still Life' LP
DEEP HEAT's debut full-length 'Still Life'! Members of Infinite Void, The Stevens, The Stroppies ++. Comes with MP3 download.
"Deep Heat never drop below 160 beats per minutes and deliver a polished set of rapid-fire post-punk that's bursting with energy and so fucking righteous." - Beat Magazine

Following the release of their 2013 10"/EP 'New Design' and Split 7" with White Walls, Deep Heat members have been busying themselves with a variety of other projects; guitarist/ vocalist Gus Lord with the Stevens, Tyrannamen and Twerps while guitarist Alicia Saye and Jacquie Hynes also play in the dark-post-punk band Infinite Void.

Earlier this year Deep Heat headed back into the studio with Mat Robins at Coloursound (mixed by Steven Smith), emerging with a debut album that perfectly melds elements of 80's UK post-punk, buzzy garage-punk and angsty Midwest rock. "I joke that Still Life sounds like a dry 70s pop record to me with some wanderings into 80s post punk and 90s lo fi indie rock. It's more melodic but varied more in terms of pace and texture. Gusto (guitar/vocals) tracked lots of nice acoustic overdubs too. I'm really proud of this record and I feel positive and excited about its upcoming release and touring it" bassist Jacquie Hynes told Noisey/ VICE.
FOR FANS OF: Royal Headache, Gold Class, Love Of Diagrams, Wipers ++