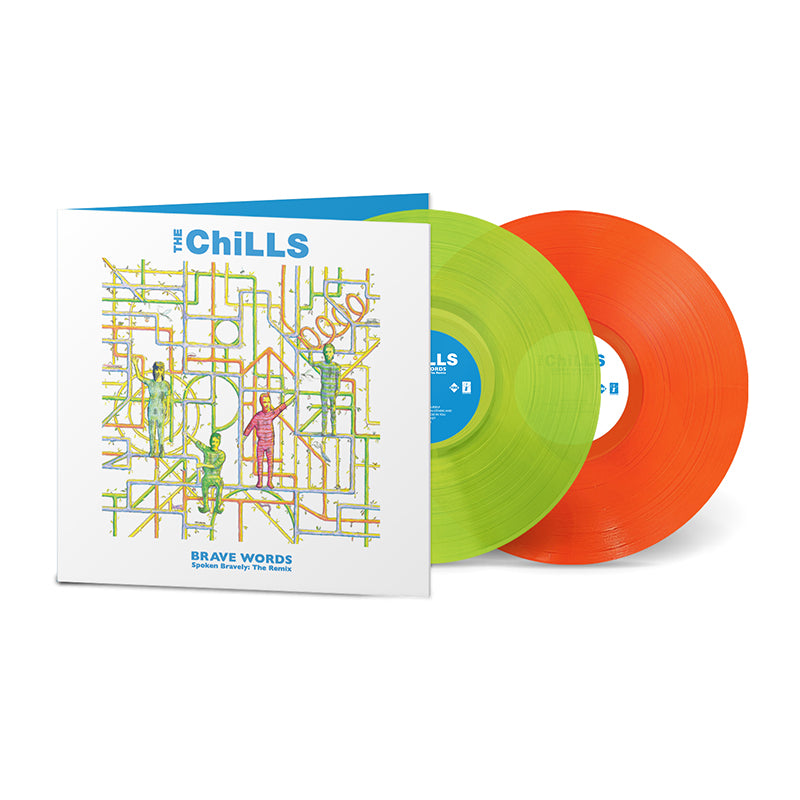 THE CHILLS 'Brave Words: Expanded & Remastered' 2LP
The Chills' legendary debut 'Brave Words (Expanded and Remastered)' back in print via Flying Nun Records and Fire Records. Remixed and remastered using multi-track tape masters donated by Flying Nun to the Alexander Turnbull Library and under the supervision of Martin Phillipps working with producer Greg Haver, this special release will feature brand new reimagined artwork by Martin.

Originally released in 1987, This special release will see 'Brave Words' available for the first time in over 35 years. This seminal release will see the light of day again, primed for a new generation of fans and for long term supporters to snag on vinyl.

The album features some of The Chills' most treasured hits, including 'House with a Hundred Rooms', 'Night Of Chill Blue' and 'Wet Blanket'. The reissue will also include previously unreleased bonus tracks and unseen photos; an essential for any die-hard fan of Martin Phillipps' output.

The Chills have long been recognised as one of New Zealand's most influential bands, and 'Brave Words' is a shining example of their unique sound and has been praised as a masterpiece by critics and fans alike.