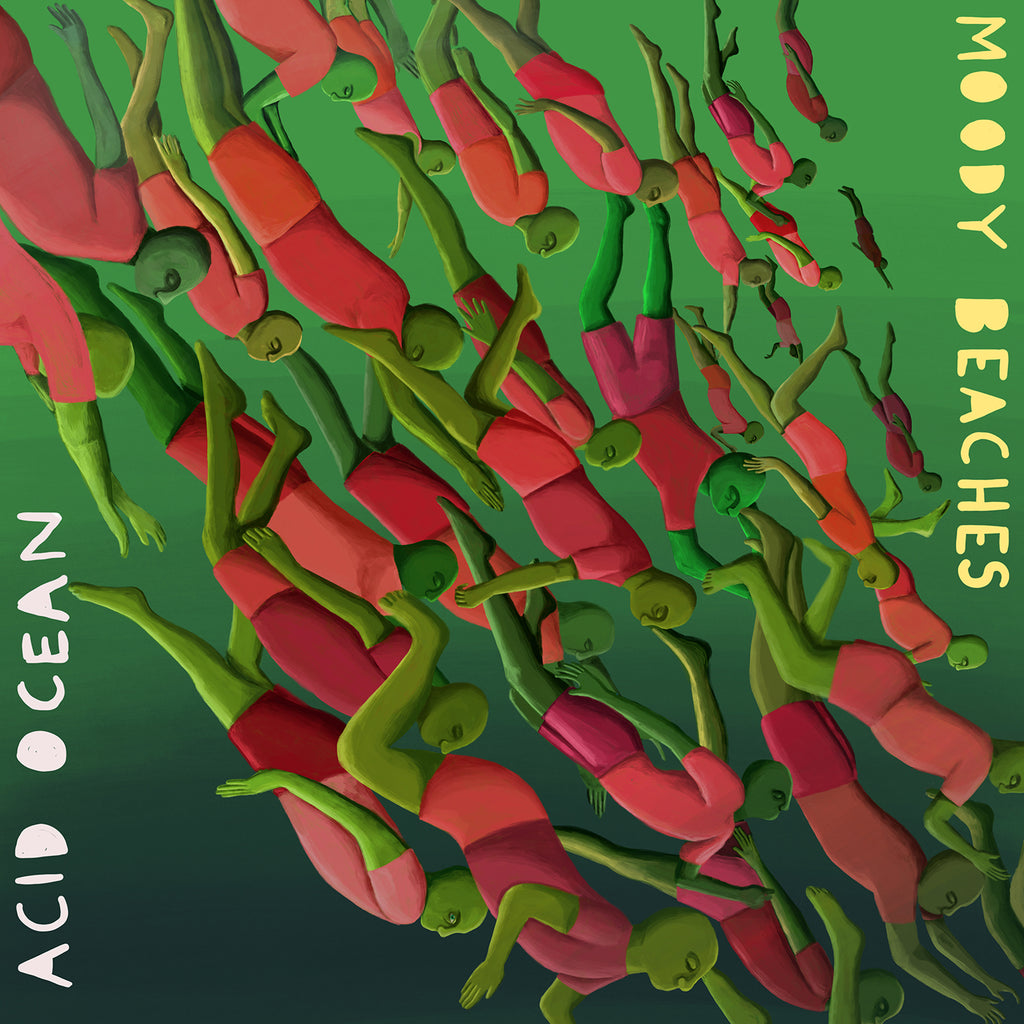 MOODY BEACHES 'Acid Ocean' LP
Out Now! PBS FM Feature Album Of The Week!

The eagerly anticipated debut long player from Naarm/ Melbourne trio MOODY BEACHES! Limited edition Acid Green colour vinyl - comes with download code.

Following the release of their thundering lead single 'Crowded World' and the latest cut 'Counting Reasons', Naarm/ Melbourne trio Moody Beaches have announced their hotly anticipated debut long player 'Acid Ocean'; a 10-track serve of harmony-driven and brooding fuzzed-out songs, raw and scathing, channelling the loud-quiet-loud dynamic and introspection that made 80s-90s music so visceral.

1. Where Do We Go?
2. Used By
3. I Don't Belong
4. Golden Days
5. The Suburbs
6. Counting Reasons 03:52
7. Crowded World 03:01
8. Only Us
9. Not Today
10. Work

Emerging from Melbourne's punk-rock underbelly in 2017, Moody Beaches have since cemented themselves as a must-watch live act and staple of the Australian indie punk scene, who have shared stages with the likes of Magic Dirt, Screamfeeder, Dead Kennedy's and Spiderbait.