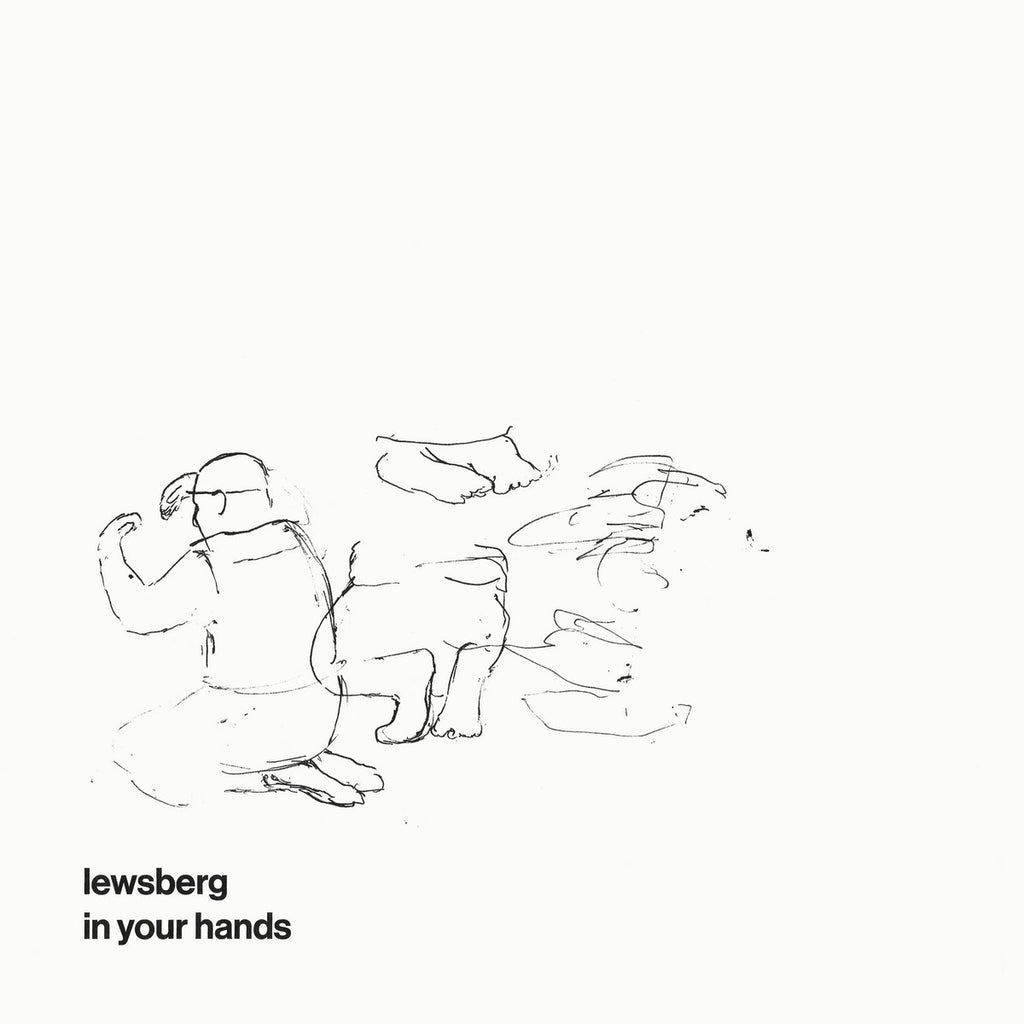 LEWSBERG 'In Your Hands' LP
Highly recommended by PCR! Velvets?! Feelies?! 80's NZ underground?! It's really good.

Sometimes change comes with big shocks, sometimes it comes with small steps. On 'In Your Hands', Lewsberg's new album, a bit of both seems to be happening. Take the second song, 'The Corner'. A remarkably discreet song: a violin plays a simple melody; a gentle drum loop keeps its finger on the pulse. "This brick is a brick to build", it sounds, though a little later: "This brick is a brick to throw". A brick offers many possibilities, for those who want to see it. One time as a part of something bigger to come, the next time just as a simple stone, left on the ground. After all, most things are relative. Sometimes one can achieve more by breaking something than by building something. If you think you can determine which of the two is needed, you'd be fooling yourself.

'In Your Hands' embodies the moment when all the bricks are there, but the wall has yet to be built. It's a moment with perspective, a moment where everything still seems possible, but caution is advised. The album sounds both smaller and more spacious than the previous albums. Guitar chords are plucked instead of fiercely struck, the bass guitar is given more room for melodic explorations, the drum kit is dismantled to just a tom and a tambourine. There is doubt in the lyrics, but it's a strong kind of doubt. A doubt that can stand in the way of a wrong decision but also invite for a good conversation.

The old Lewsberg has been professionally demolished and the building blocks are on display. Ready for future applications and already finished at the same time. 'In Your Hands' is therefore an ode to the potential and a call to carefully give way to it. Just what we need right now. But if I were to claim this so boldly, I wouldn't have learned much from Lewsberg.