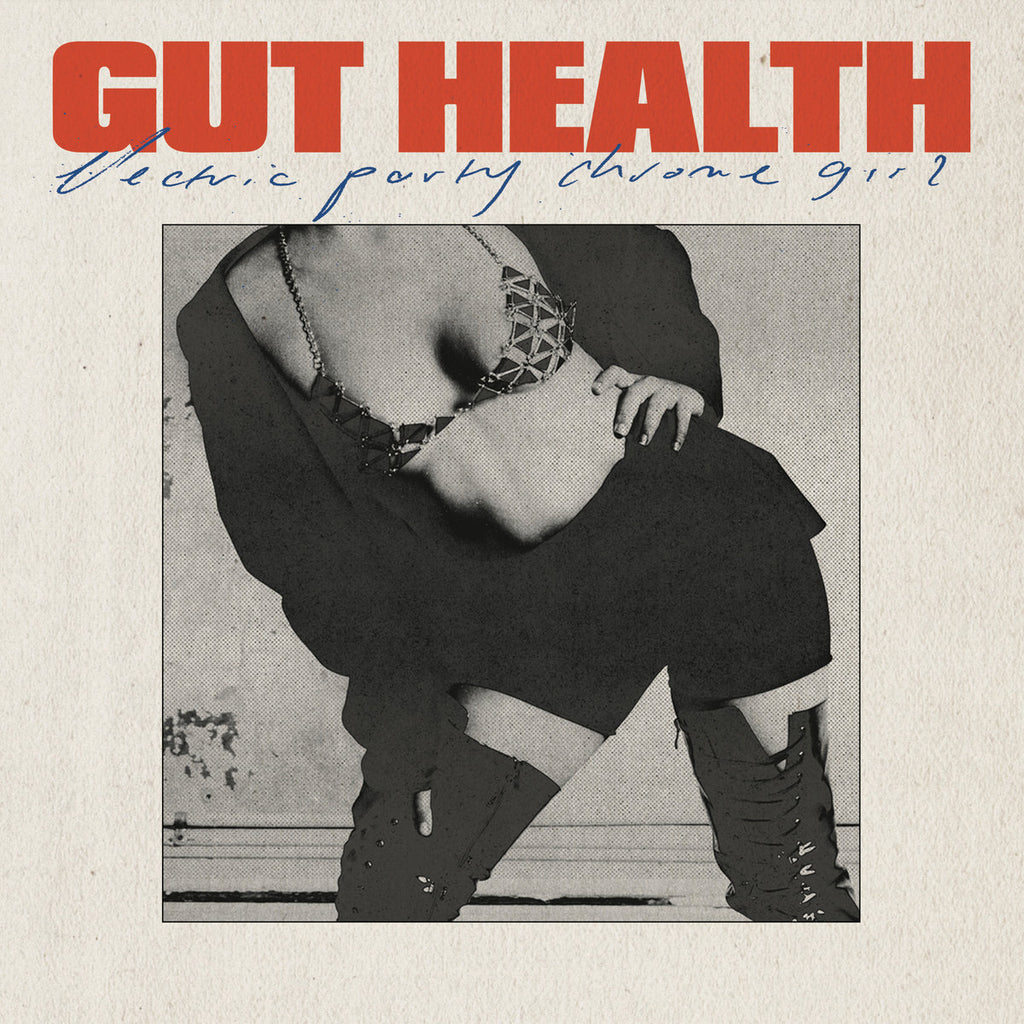 GUT HEALTH 'Electric Party Chrome Girl' 7"
New pressing on Blue vinyl!

One of 2022's most compelling underground acts, Gut Health do not disappoint with their first ever recorded material - single Inner Norm from the forthcoming Electric Party Chrome Girl EP. Having cut their teeth supporting a host of Melbourne's best (Dr Sure's Unusual Practice, Romero, Private Function) since their emergence in late 2021, Naarm/ Melbourne five-piece Gut Health have built a reputation for their powerful live performances; an incorporation of experimental linear movements, danceable art-pop/post-punk and unfiltered theatrics.