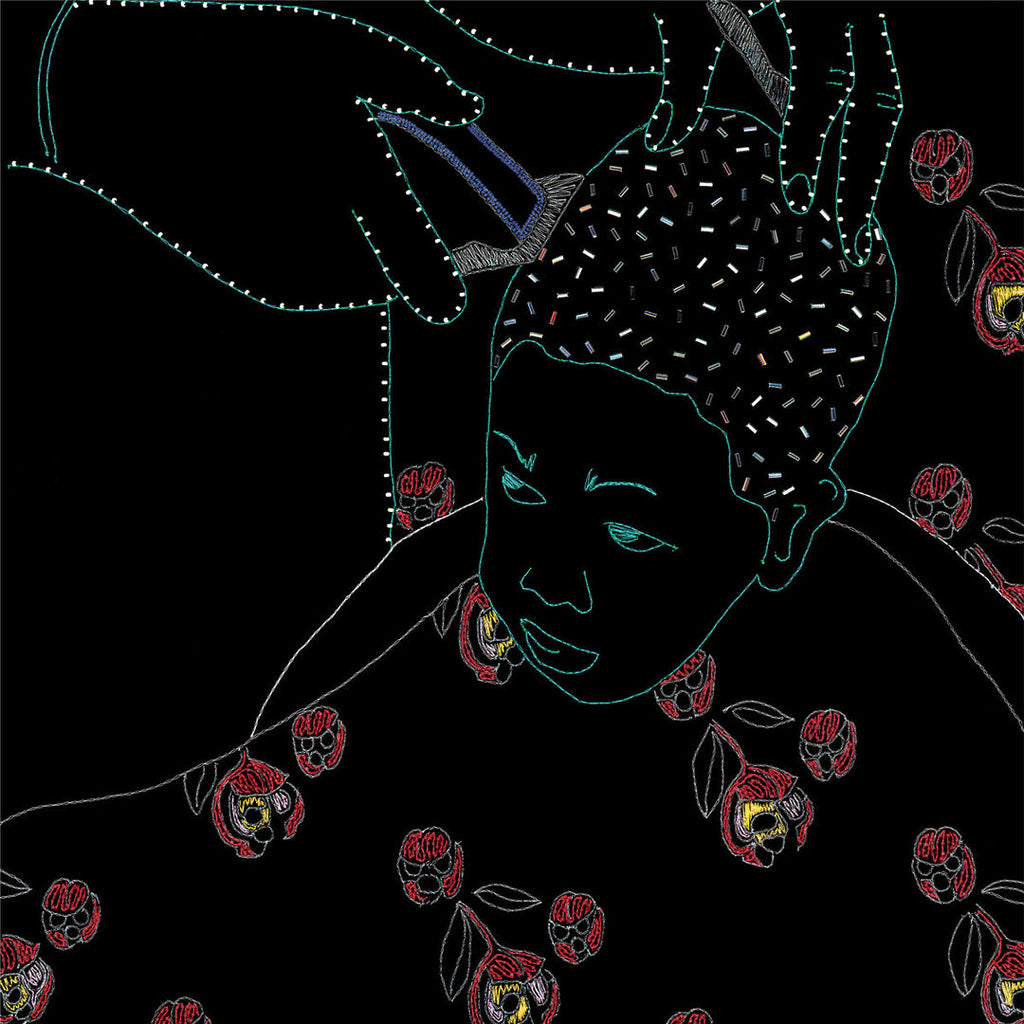 BIG JOANIE 'Back Home' LP
Formed in the heart of London's DIY punk scene, Big Joanie (featuring guitarist Stephanie Phillips, bassist Estella Adeyeri, and drummer Chardine Taylor-Stone) are a Black feminist punk band whose passionate live shows and moreish blend of nineties riot grrrl and synth-heavy post punk, have seen them steadily rise to become one of the most championed bands of the current era.

Big Joanie are back with their sophomore record Back Home. Recorded at Hermitage Works Studios in North London, the album was produced and mixed by Margo Broom (Goat Girl, Fat White Family). Back Home is a dramatic leap forward for the band; the band build on their tightly knit, lo-fi punk formula to bring forth a collage of blazing guitars, down tempo dance punk, and melancholic strings that evoke the full depth of the band's expansive art punk vision.

The album title references a search for a place to call home, whether real or metaphysical. "We were really ruminating on the idea of a home and what it means," explains Stephanie. "It's about the different ideas of home, whether that's here in the UK, back in Africa or the Caribbean, or a place that doesn't really exist; it's neither here nor there."

The album's strength lies in the band's bold and varied new sound. Album opener 'Cactus Tree' is an eerie, gothic folk tale that tells the story of a woman waiting for her lover while a wall of euphoric harmonies and screaming feedback roll in the background. Lead single 'Happier Still' is a driving, Nirvana-influenced track that grapples with the idea of wanting to push through a depressive episode. Inspired equally by the melodic rock of Hüsker Dü and the mystical sensibilities of Stevie Nicks, closer 'Sainted' brings the club-ready sentiment of the 2018 single 'Fall Asleep' to its natural conclusion.

Despite Big Joanie's many accomplishments, there is so much more the band want to achieve and Back Home looks set to be the breeding ground for a new era of Big Joanie. With their boundary-breaking approach to punk, radical politics, and an appreciation for earworm melodies, Big Joanie are set to become important voices for a new generation of punks.